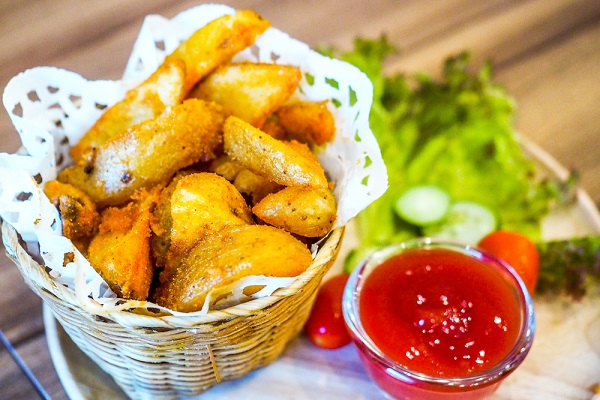 When it comes to children's parties, we want our little ones to enjoy themselves as best they can – and they can't do that when they are curled up with a tummy ache after too many chips!
More and more, mums and kids alike are choosing options that are as healthy as they are delicious, and this needs to reflect in our choices for party food.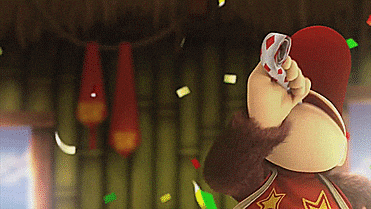 If you have a birthday party coming up, put the deep-fat fryer under lock and key, and check out these tasty and nutritious alternatives.
1. Sweet and savoury kebabs
Simple to make but delicious, sweet and savoury kebabs always go down a treat at parties. Simply chop up your ingredients into bitesize pieces – fruit for your sweet options, and deli meats and veg for the savouries – and stack them on long wooden sticks. Healthy, delicious and hassle-free!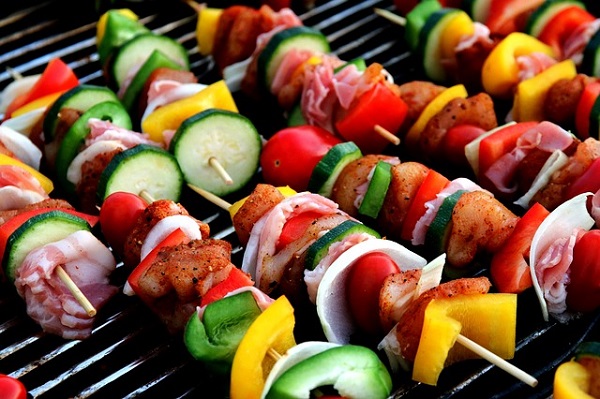 2. Sweet potato chips and dip
Oven-cooked sweet potato chips are the healthy alternative to fries that children love. To prepare: simply cut your sweet potato into strips, add some herbs for seasoning, and bake for half an hour at 220°C/425°F. How to balance with a healthy dip? Heinz has reduced the sugar content in its famed Tomato Ketchup by 50 percent, making it the perfect option.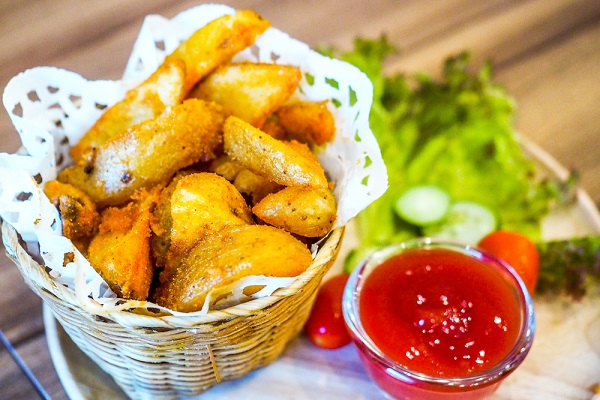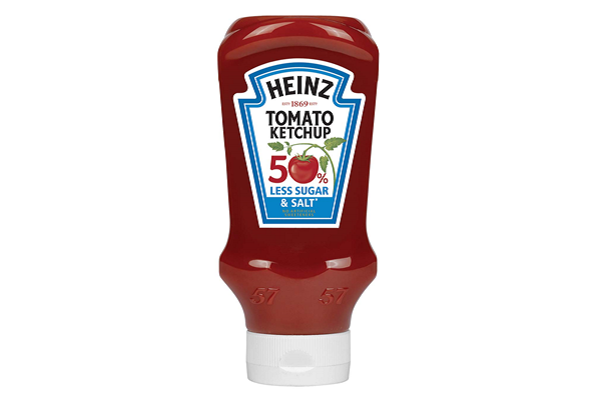 3. Homemade gourmet popcorn
Popcorn is a great option for snacking, as it is packed with fibre, antioxidants and vitamin B. Give this healthy food a fun twist by creating a delicious gourmet alternative. Drizzle a little melted butter over the popcorn and sprinkle with grated cheese, herbs, and garlic powder for a real party in your mouth.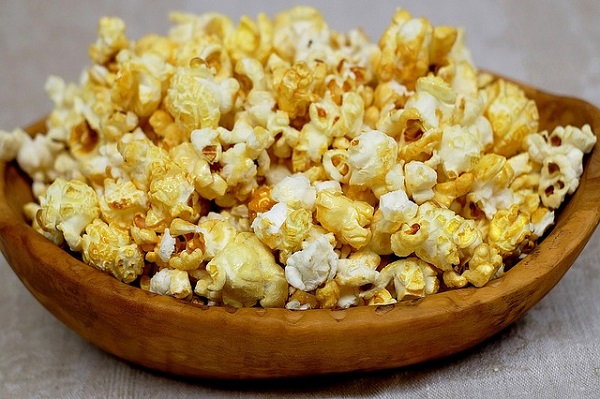 4. Wrap station
Kids love to get involved in the preparation of their meals, so why not indulge them with a wrap-making station? Set up a table with a plate of tortilla wraps and bowls of fresh vegetables and salads, and let them create their own wrap – made to order. Keep the healthy buzz going with a range of healthy sauces, like your Heinz Tomato Ketchup.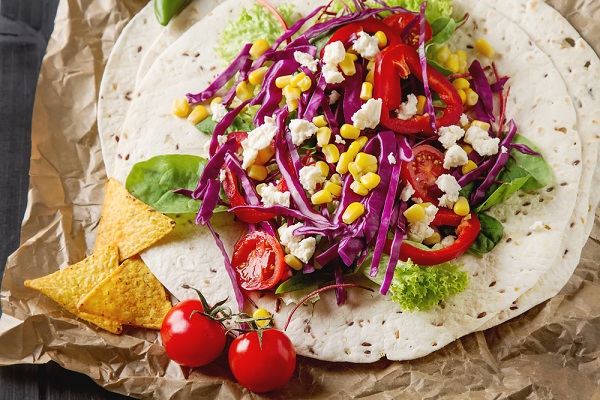 5. DIY fruit pops
When it comes to sweet treats, it's better to keep your party food as natural as possible. Enter homemade fruit pops, which are guaranteed crowd-pleasers. Pick two to three tasty and complementary fruits (try kiwi, strawberry and apple), blend them separately, and then pour them into ice pop moulds, layer by layer. Pop in the freezer until solid, and serve.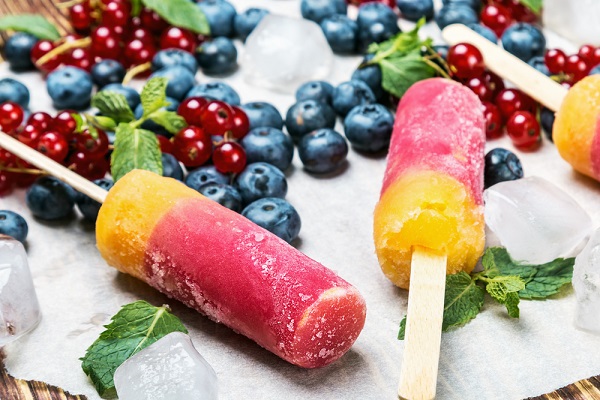 6. Apple chips
Looking for a healthy alternative to those salt- and fat-laden crisps? Apple chips are the delicious, nutritious party snack that still pack a punch – and a crunch! To make, simply cut an apple into thin slices and sprinkle with cinnamon, arrange on a metal baking sheet, and bake until the edges begin to curl up (usually 45 minutes to an hour).
7. Pitta pizzas
These are the perfect on-the-go snacks for busy party-goers! Simply pre-prepare, or follow the same DIY format as with the wrap station. Cut open your pitta, separating it into two rounds. Spread a little Heinz Tomato Ketchup on the base, before topping up with veg of your choice. Sprinkle some cheddar cheese and herbs on top, then pop them under the grill. Voilà – simple, hassle-free pizza the kids will adore.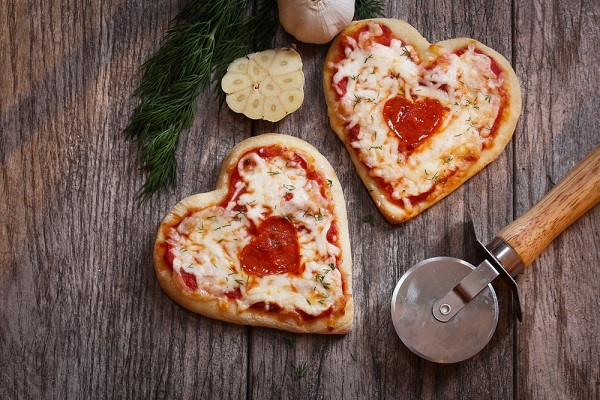 8. Strawberry bugs
Strawberries are a total family favourite, and this adorable recipe is super-quick and delicious. Simply cut your strawberries in half, and pipe some chocolate (dark is healthiest!) in the form of a ladybird's speckled back and eyes. Leave to set in the fridge, then present on a bed of mint leaves for effect.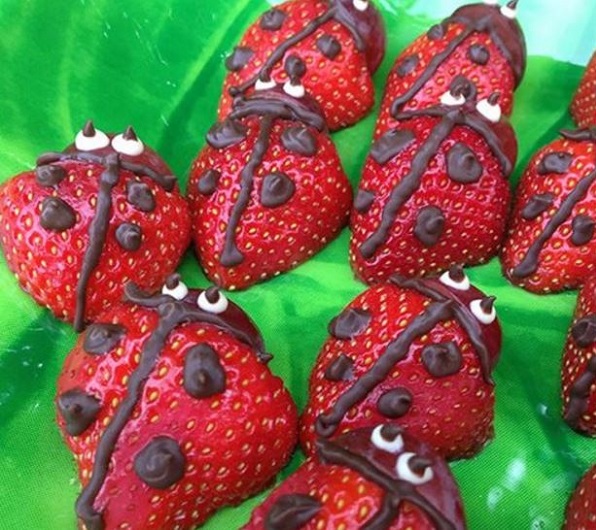 9. Hummus with carrot and celery sticks
Hummus is a party favourite among kids and adults alike, and it could not be easier to make. Simply pop the following ingredients into a food processor, and blitz until smooth: 440g chickpeas; 3 tbsp. tahini; 1 tbsp. flaxseed oil; 2 cloves of garlic; juice of half a lemon; pinch of black pepper. Serve in an inviting arrangement, surrounded by chopped carrot and celery sticks.
10. Mini grilled cheese sandwiches
What's the delicious go-to that every single child absolutely adores? That's right - grilled cheese. Simple to make and so tasty, mini grilled cheese sandwiches are a surefire winner at a party. Jazz things up by using cookie-cutters to make fun shapes with the bread, and add some tomato ketchup for an extra burst of taste.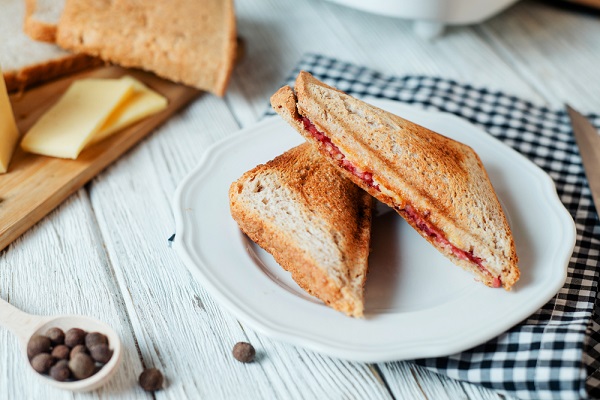 Happy party-planning, mums!