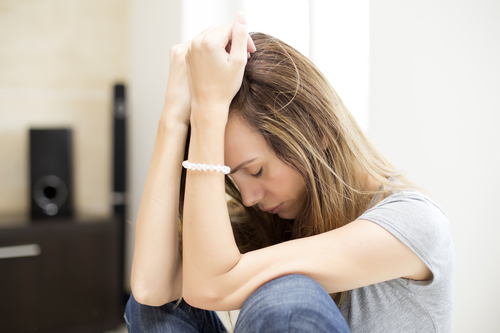 Watching a loved one suffering from Alzheimer's is not only hard but also incredibly sad as they slowly fade away in front of your eyes, something Ruth Colgan knows about.
In her book, Alzheimer's Stole My Mam, Ruth shares every ups and downs that her family went through, both before and after her mum's diagnosis.
Her book is not only, as she explains, a heads up to those who are going through it, but it also has a diary-like feel that makes it incredibly touching and intimate.
The journey starts not long after her father died, and throughout the book you are truly welcomed into Ruth's own thought process – a process that you'll be able to relate to if you are going through it yourself.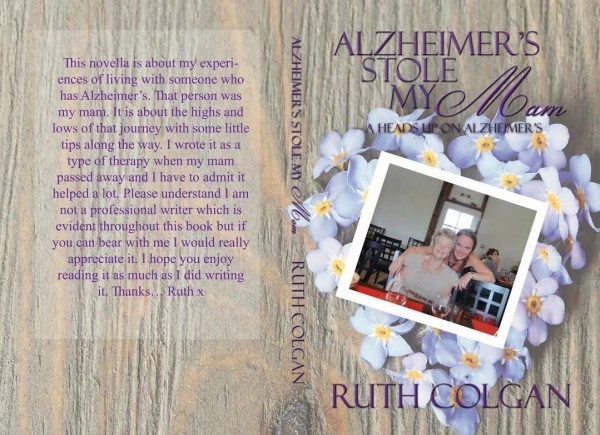 Ruth shares everything; Some of it funny – like the time she admits more of her late father's ashes ended up the hoover than in the urn – but some of it sad: the phone call from the nursing home when her mum had passed away, in particular.
However, there is a lot of practical advice as well, including how to apply for state support when looking into a nursing home and why you should get your loved one to give you enduring power of attorney.
Ruth's book is insightful, personal and a real eye-opener about living with a loved one suffering from Alzheimer's.
As she writes: "There are many people out there going through the exact same thing as you are. Remember it's ok to laugh. Just do your best and I hope this has given you a little Heads Up On Alzheimer's.
Alzheimer's Stole My Mam by Ruth Colgan is available on Amazon. To follow Ruth's dedicated Facebook, click here.