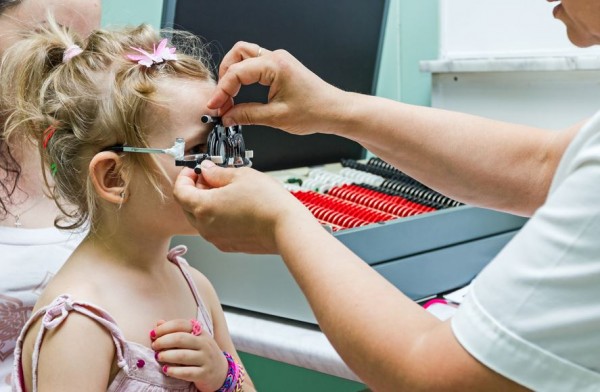 What makes for a very interesting read, experts from Brien Holden Vision Institute, University of New South Wales Australia and Singapore Eye Research Institute, have published a study that states 50% of the population will have eye problems by 2050, and 1 billion will be blind.
And the reason?
Well, while flicking between TV, computer screens and smartphones have been said to be playing havoc on our health, particularly our eyes, they're not the only factors.
"Environmental factors (nurture), principally lifestyle changes resulting from a combination of decreased time outdoors and increased near work activities, among other factors," according to the experts.
Warning parents to take action to protect their children, co-author Professor Kovin Naidoo, CEO of Brien Holden Vision Institute said: "We need to ensure our children receive a regular eye examination from an optometrist or ophthalmologist, preferably each year, so that preventative strategies can be employed if they are at risk."
"These strategies may include increased time outdoors and reduced time spent on near based activities including electronic devices that require constant focusing up close."
SHARE to raise awareness of the condition.