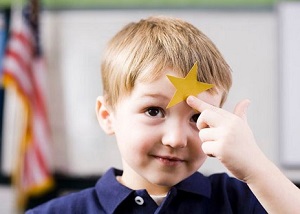 With Mother's Day a mere matter of hours away now, no doubt many of you are looking forward to a celebration of your love, dedication and hard work. As mums, however, you know only too well that the simple, everyday moments matter just as much as the big ones, and what counts as a 'gold star' achievement to us may be overlooked by our families! Here are just a few examples.
1. Managing to get everyone out of the house on time
It doesn't matter what age they are, once morning time hits, you are basically the shepherd leading your flock. From making sure your husband is up at the right time, to ensuring that the lunches are done, it's a miracle if they're out the door on time!
2. Brushing/ washing your hair in the morning
It may sound crazy to those on the outside looking in, but when you have screaming children making a fuss over breakfast, and a million-and-one jobs to do before the school run, getting even five minutes' worth of 'me time' can prove a victory.
3. Getting the family through exam time
Exam time: two words that are enough to strike fear into the hearts and minds of any parent. If you're not trying to console your poor, long-suffering student, you're running after smallies, trying to get them to stay quiet.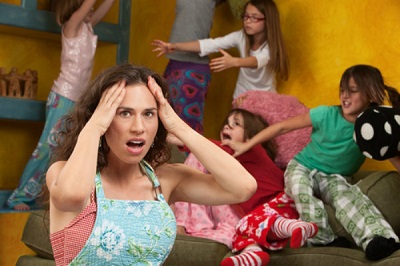 4. Having "the talk"
You've geared yourself up for this moment for years, you've read all of the parenting guides – you think you're ready. But as soon as you open your mouth, and the second the questions start to come, you know that nothing can prepare you for this. A glass of wine and a pat on the back are required after a moment like that.
5. Getting through a child's birthday party
A dozen screaming children, all jacked up on sugar, running around your house like it's an obstacle course – do we really need to go any further?
6. Meeting the first girlfriend/ boyfriend
You're fine, in fact you're kind of delighted, at the prospect of meeting your little darling's special someone – that is until you are read the riot act and given a list of all of the things you are not allowed to do. Suddenly the roles are reversed, and before you know it, you're not allowed to speak for longer than thirty second intervals, and you have to pretend not to notice as you're son's voice goes down a few octaves.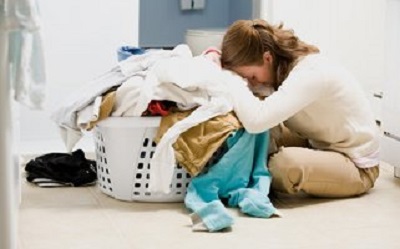 7. Getting through laundry day
Admit it – there are times when procrastination just gets the better of you, and the day comes when you are faced with a mountain of towels, pyjamas and underwear that is set to take hours to get through. Forget the gym, you think, this alone is enough to burn off the calories from this week's cheat day.
8. Talking your teen out of getting a tattoo
Anyone who has been through this will be all too familiar with the drama that comes with raising a rebellious teen. While a tattoo of a Celtic war symbol may sound like the coolest thing ever to your 18-year-old, you know better, and if you can successfully talk them around, you deserve far more than a gold star!
9. The 'telling the time' breakthrough
What is it about learning to tell the time that we find so difficult as children?! You can't help but feel for your little one as they struggle, just the way you did when you were younger, but when the penny finally drops – hallelujah! That, my friends, is a hell of an achievement.
10. Being called 'cool'
We tend to just naturally inherit the uncool gene the second we become parents, so being called 'cool' by your children is quite the milestone. If you're lucky enough to experience it, give yourself a pat on the back!