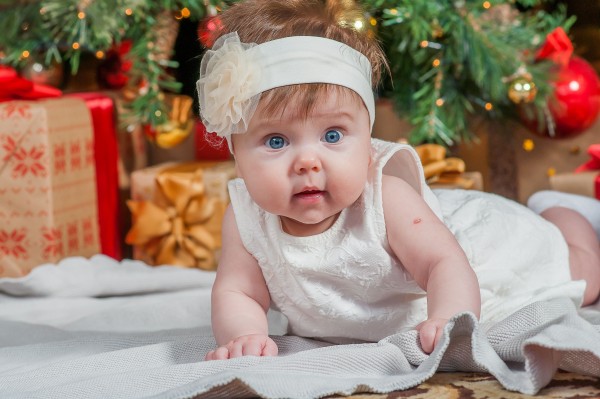 Baby's First Christmas is such a precious time. With your smiling, gurgling new addition, the most wonderful time of year becomes even more wonderful.
But with Baby's First Christmas comes the dilemma: what presents should we get our little one? OK, they're teeny tiny, but we can't leave them out!
So to help you, we've compiled a guide to the top toys and accessories for babies this Christmas:
1. Fisher-Price Rainforest Music & Lights Deluxe Gym €59.99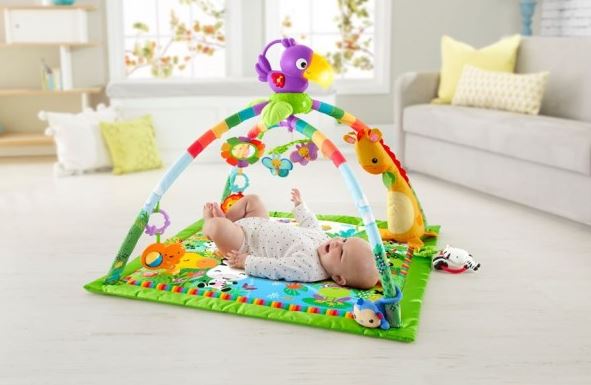 Babies will have the time of their lives playing in this deluxe newborn gym. Featuring 10+ toys and activities and a removable, take-along toucan with music and dancing light, they'll have endless fun.
2. Disney Baby Minnie Mouse Precious Petals™ Bouncer €49.99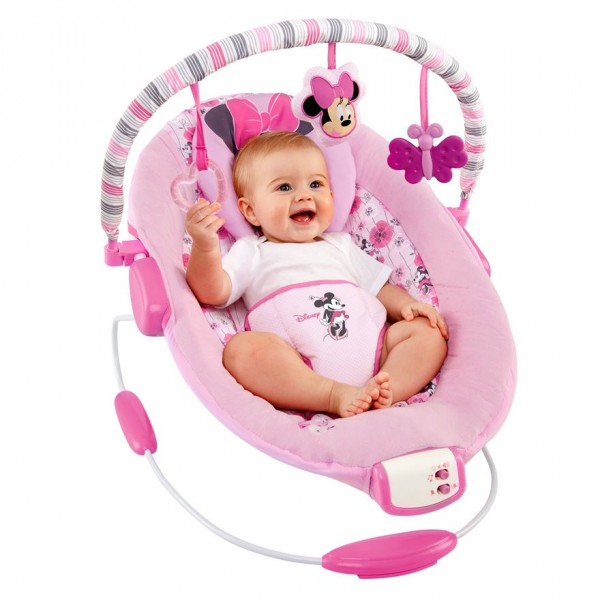 If there's a more adorable bouncer we have yet to see it! Start your baba's love of all things Disney with this pink Minnie bouncer, which features seven melodies and soothing vibrations, toys, and a removable head support with Minnie ears and bow.
3. Vtech Sleepy Bear Sweet Dreams Mobile €29.99
Soothe your baby to sleep with this cute mobile that features soothing sound effects, calming melodies and songs, while the magical light projector shows a colourful scene for baby to watch. And making life easier, the timer system allows you to set the nightlight and sounds to your favoured preference.
4. Baby Einstein Neighbourhood Friends Activity Jumper €69.99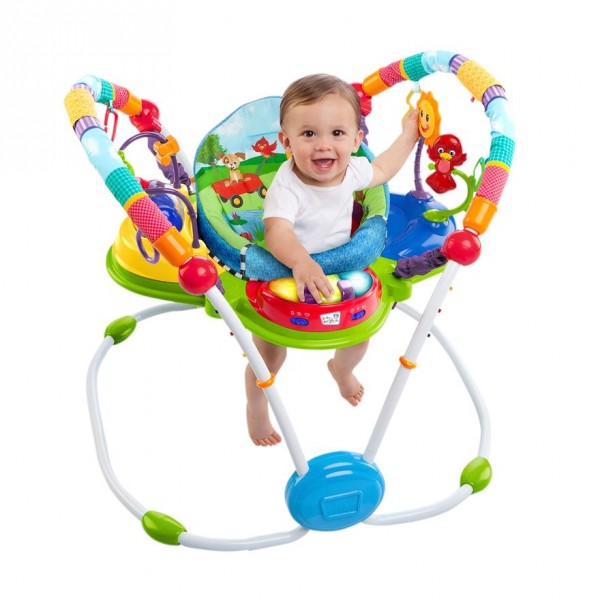 This activity jumper will keep babies entertained for ages – and with over 12 activities including a light up piano, it's easy to see why. Plus there's language discovery in English, French and Spanish, so you can turn them into little Einsteins!
5. Fisher-Price Cuddle Projection Soother €22.49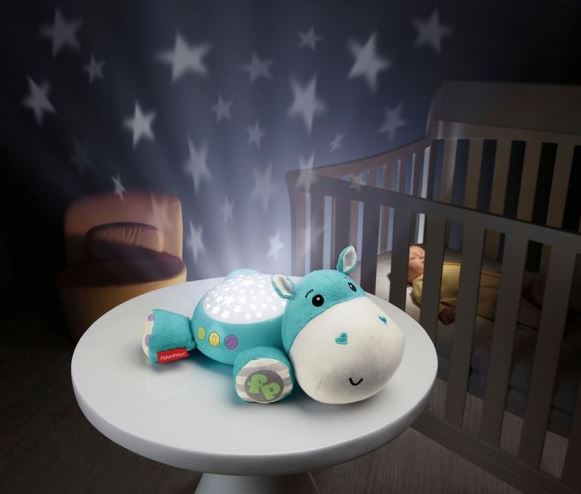 How cute is this projection soother? It creates a magical mini solar system in your baby's room, with its starry lights and calming lullaby music.
6. K's Kids Jumbo Go Go Go €59.99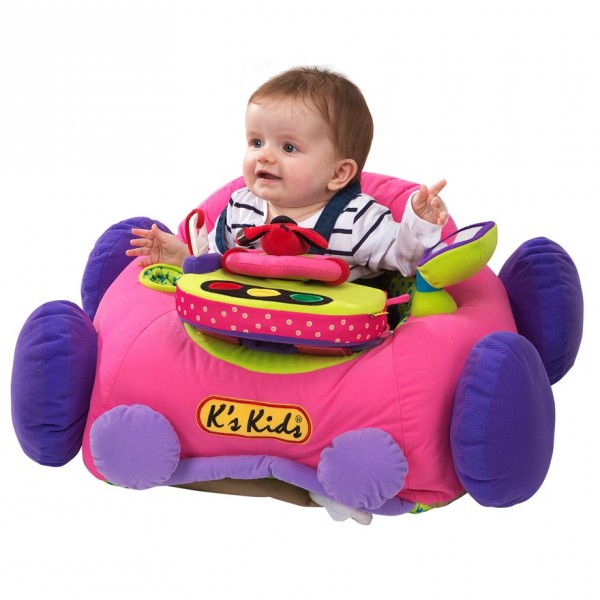 Beep beep! Keep baby engaged and entertained while developing fine motor skills in this cute plush car.
7. Playgro Butterfly Keys Gift Pack €19.99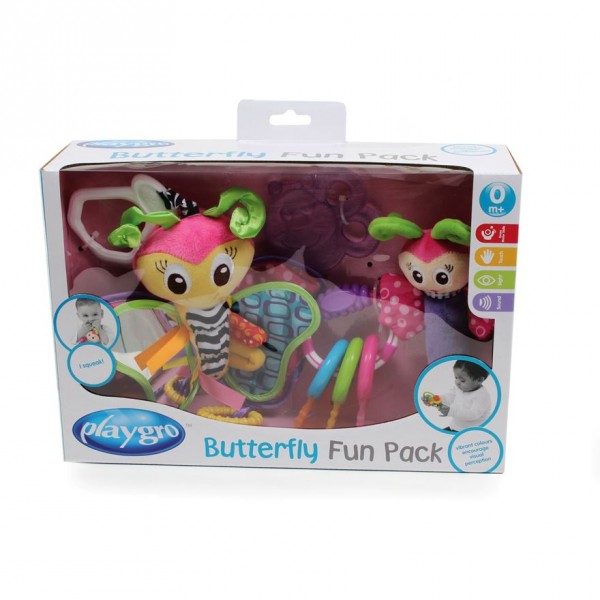 The perfect beginner toy, this gift pack contains four 'keys' which stimulate development, soothe sore gums and introduce babies to various new textures.
8. Lamaze Flip Flap Dragon €13.99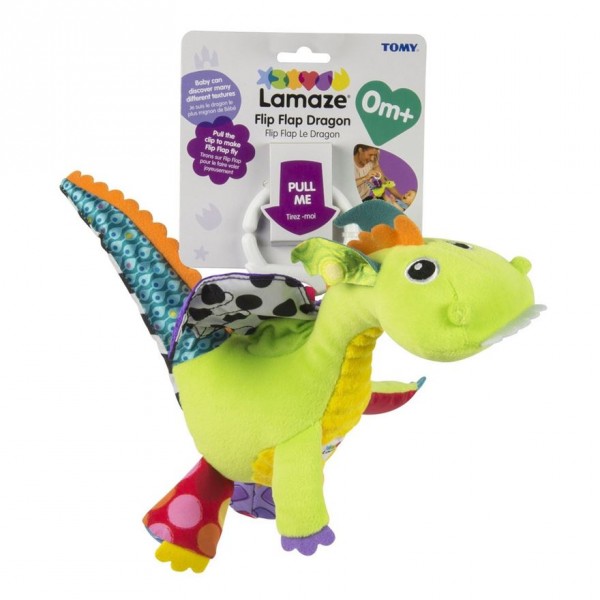 The six different textures in this funky dragon promote exploratory fun, and when the clip on his back is pulled, his wings flap up and down! Handily, the clip can also be attached to pushchairs and car seats for fun on the go.
9. Baby Art Magic Box €12.99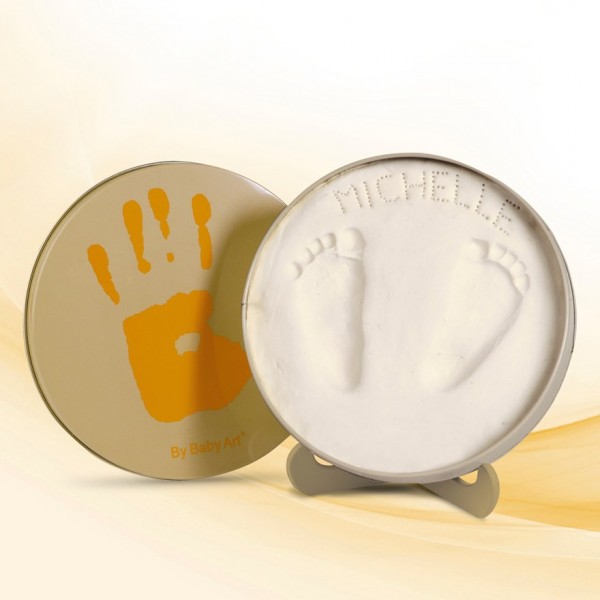 We love this! What a sweet way to capture Baby's First Christmas. You simply press your little one's feet into the clay and when it's done, you can pop it onto the stand to display.
10. Disney Baby Finding Nemo Sea of Activities Jumper €94.99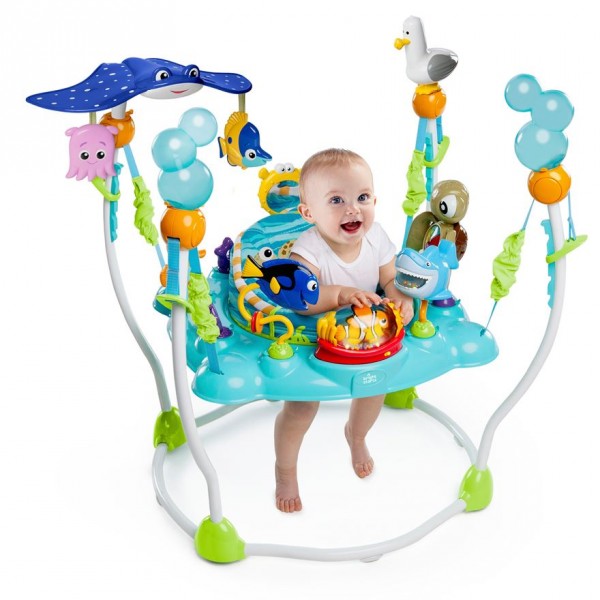 The ULTIMATE jumper! Babies will have the time of their lives in this mini ocean world of fun. It features over 13 toys and accessories, including an interactive piano, dancing light and ocean sounds, while the jumping platform has four height adjustments to grow with baby.