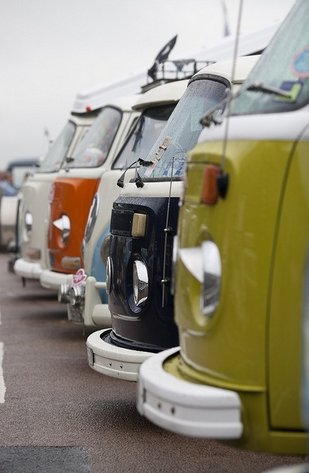 If the thoughts of dealing with kids suffering from seasickness or a three hour plane trip makes you feel weak at the knees, you should consider a campervan holiday.
But they aren't the only reasons, here are ten more:
You can go wherever you like - the world is your oyster, within reason obviously.
There are tons of inexpensive family-friendly campsites all across Europe where you can pitch up every night. Sure if you like it enough, why not just stay there.
You can change your mind at the last minute knowing you have a bed to sleep in that night.
The kids can have a nap whenever they need one. You can as well.
You can save money on restaurants – look at your new home as a travelling kitchen.
You can visit as many places as you want without having to unpack and then repack all the kids' clothes.
Your children are more likely to meet new friends and become more immersed in the culture.
You will experience the country very differently when sleeping in the back of a van.
You will be able to wake up and enjoy your breakfast just as the sun rises.
You don't even need to get out of bed to see the sunrise.
image via Pinterest