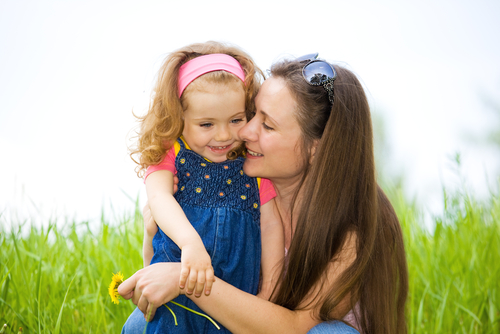 Being a mum is hard work and sometimes, just sometimes, you do things that you probably shouldn't, just to make life a little easier.
How many of these have you done? And be honest.
Find a really good hiding place, to rest
When it comes to playing hide-and-seek with your child, every parent knows that finding a really good hiding place is key. Not just for the game but also to give yourself at least 5 minutes of peace and quiet, while your child looks for you.
Checked your phone when playing hide and seek
Your child will never know you had a quick scan of your emails or social media pages.
Hidden the biscuits
How many times have you hidden the biscuits and said there's none left? Be honest.
Let your kids watch two films in a row
Sometimes the only way to get a bit of peace and quiet is to plonk your child in front of the telly. Don't feel bad, you are definitely not the only mum who has done this.
Use your little ones as an excuse
How many times have you used the excuse of 'I have no babysitter' to get out of going somewhere? Having kids definitely comes in handy for times like these.
Used every single one of your kids' names before getting to the one you want
'Billy, Sam, Sarah, Kate... ugh, no I mean Rachel'
Tell your kids the policeman is watching
There seems to always be a policeman around when your child is having a tantrum – very convenient.
Sent a 'friend request' to your teen on Facebook
You want to be the cool mum, but there is no doubt that your little one begrudgingly accepted your request. You do know they can block you from seeing everything on their page, right?
Tell your son that their favourite top is in the washing machine
You just forgot the part that you washed it with a red sock and now it's a lovely shade of pink.
Lied about their bedtime
Telling their friend's mum that your little one goes to bed at half seven every night, even though it's closer to nine.
Toys 'accidently' go missing
Kids have way too many toys, but they also have a very strong sense of possession.
Left wet clothes in the washing machine
Sometimes life gets in the way and clean, wet clothes can end up sitting in the washing machine until they smell and need to be washed again.