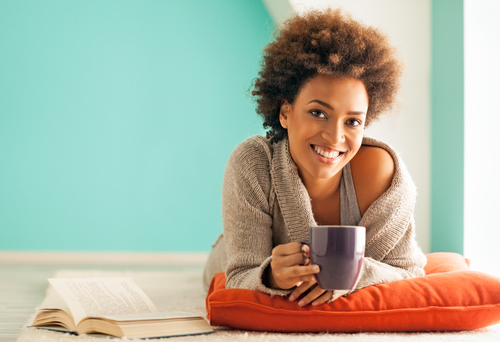 Becoming a mum doesn't mean you have to give up everything you enjoyed before the kids arrived, it is ok
to indulge or do a few things for just you.
Here are ten things every mum should do for themselves:
Stay at out late
Once in awhile stay out late with your friends and have a few too many glasses of wine. A giggle, a smile and a laugh with adults and friends can help to recharge your batteries .
Only buy yourself an ice cream
As long as your kids aren't with you at the time, treat yourself to an ice-cream or a packet of sweets just for you.
Turn off your phone
You don't need to be reachable 24 hours a day. Turn off your phone at night - if it's an emergency they can ring your house phone or your doorbell.
Read a book during the day
There is nothing quite like lying on your bed with your nose in a good book during the day. Once the kids are happy and entertained, give yourself 20 minutes to relax and read.
Organise a sleepover for your kids
Organise your kids to have a sleepover in their grandparents and stay in and order a pizza. It's not very often you get to indulge in pizza in your jammies without little hands trying to eat it all.
Get a hobby
Sign up to something you have always wanted to do, that has nothing to do with parenting or your kids.
Watch telly after you drop the kids to school
Sit back and relax for an hour or two after you have dropped the kids to school. The cleaning will still be there in the afternoon.
Go for a coffee when the kids are at a party
Don't use your rare free couple of hours to clean the house - go out and do a bit of retail therapy or have a kid-free lunch.
Get a beauty treatment for no reason
Go get your nails or your hair done, not for any particular reason but just because. We all deserve a treat every now and again.
Enjoy an early morning breakfast
Get up early and enjoy a morning coffee or tea before you wake the kids up. start your day off with a little peace and quiet.