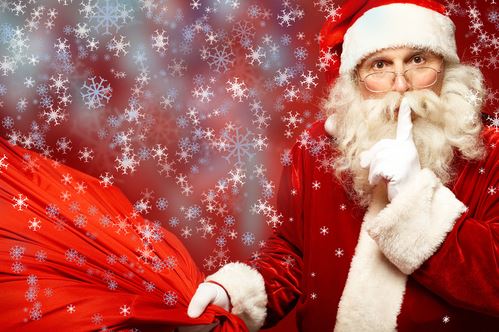 Christmas Eve is a special time for every household. Some families enjoy cuddles on the couch watching a movie while others sprinkle reindeer dust outside so Rudolph knows where to go.
We asked our mums what they would be getting up to this Christmas Eve and here's what they said:
1. "Myself and two kids head to city centre for the atmosphere and home in time for xmas eve mass. Then sausage rolls into oven just in time to greet a very, very tired Daddy (works in retail) who stays late to mark down stock so it's ready St.Stephen's morning. Only when he turns his key in the door does xmas begin here." [sic]
2. "This Christmas as well as last I'll go outside wait till exactly 12.00 and let of sum red balloons with hearts drawn on them sending them up to my beloved boyfriend I lost last year da 20th of December making sure he is the first person I say merry Xmas to…" [sic]
3. "Charity swim/dip in the lake, (just the daddy) last minute shopping usually token pressies to each other.. Steaks, prosecco, candles, new pjs, stove lit, Santas and rudolphs plate of treats, movie, photographs, tomorrows food pep, amazing smells wafting through the house and "The night before Christmas" is the traditional book we read.." [sic]
4. "New Christmas pjs and reading "The Night Before Christmas" and drinking hot chocolate in front of the fire with hubby and our 2 children. X" [sic]
5. "Ham cooking with the smell of cloves, candle lit in the window, supper set for santa, new pj's for little people and feet up watching tv till house is asleep. Love it." [sic]
6. "My daughter's birthday!!! 4 this year! It was -16 on the way to the hospital that year! Now she loves frozen lol!!! Party Christmas eve x" [sic]
7. "It's my son's birthday. He's 10 this year, you can't get more special a memory for Xmas eve than that x"
8. "Watching an Xmas movie with the kids while drinking hot chocolate then reading the night before Christmas before bed. Kids then listen for santys sleigh bells before they go to sleep . They know the routine so well now they talk about it the whole of Xmas week just waiting for Christmas Eve. It's a very magical night for children young and old." [sic]
9. "We light sparklers in the garden to light the way for Santi. Can't wait" [sic]
10. "The elves leave a Christmas book on Christmas eve to be read at bedtime to get ready for Santa."
Whatever you are planning on getting up this Christmas Eve, we wish you a happy, magical and safe Christmas.