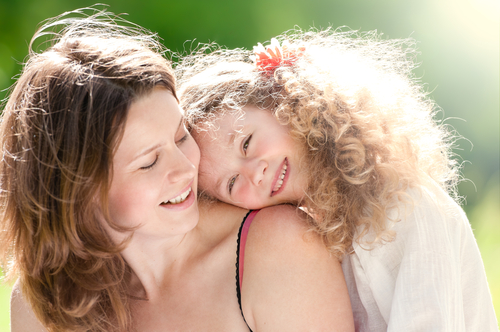 The world can be a scary place, especially when you are a child. Thankfully, kids are like sponges and what you tell them now should soak in, so that they are ready to face the adult world.
So, before your child gets too old to listen to you, tell them these 10 things:
"With downs come plenty of ups"
Make sure your child is ready when life throws them lemons; teach them that while there will be downs from time to time, know there is an up just around the corner.
"There's more to life than money"
Teach your child that money is not the be-all-and-end-all. Tell them to follow their dreams, and when they find happiness in a job they love, money will follow.
"It's good to cry"
Make sure your little one knows that it is ok to cry; teach them not to hide their tears because sometimes the only way to feel better is to let it all out.
"Eat your fruit and veggies"
Health is definitely your wealth and talking to your kid about healthy eating is an invaluable conversation that you will have with them.
"You are not above anyone else"
Teach your child to be humble and to respect everyone regardless of what they do for a living.
"Be yourself"
Make sure your child knows that they don't need to hide who they are – teach them to be themselves because nobody else will ever be them.
"Be nice to people"
Even on bad days, it is important to be kind and considerate of others. A smile or a thank you goes a long way.
"Admit when you need help"
Tell them that asking for help is not a sign of weakness but a sign of bravery.
"There is a whole world out there"
Ensure your child knows that there is a whole world outside the door waiting to be explored -different countries and cultures that will broaden their mind and show them things they never knew existed.
"Your mum will always be here for you"
Finally, the most important thing you need to tell your child is that you will always be there for them, no matter what.