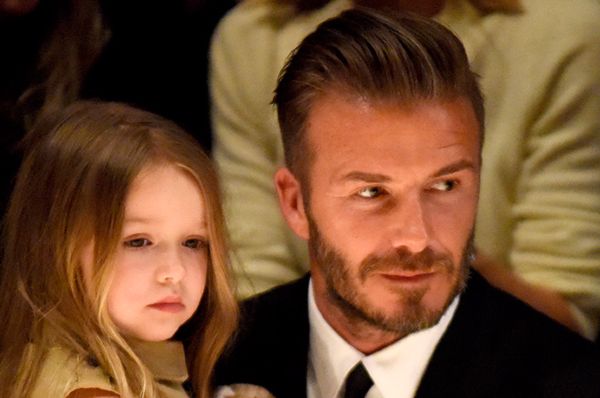 David Beckham never ceases to amaze us with his amazing skills as a parent.
Despite being one of the most famous faces in the world, David seems to be a really normal and nurturing Dad to his four children.
Here are 10 times that David absolutely nailed being a Dad:
1. When he cuddled with Harper
We are OVERWHELMED with the cuteness.
2. When he rocked out with Brooklyn
Just a casual father-son night out... look how CHUFFED he is.
3. When he brought Romeo and and Cruz to a fight
Look how happy they are? He brings them SO much joy.
4. When he brought the boys ice skating
It's all a little too much for us.
5. When he played the piano with Harper
Look at her little fairy wings though.
6. When he got Harper's drawing TATTOOED on his hand
That is some serious dedication.
7. When he was a proud Papa
Brooklyn's first magazine cover was a big moment... and David was beyond proud.
8. When he kissed Romeo
Dead.
9. When he got a very special photo for Harper
Someone wants to build a snowman.
10. His WHOLE Instagram
It is literally an ode to his beautiful kids.