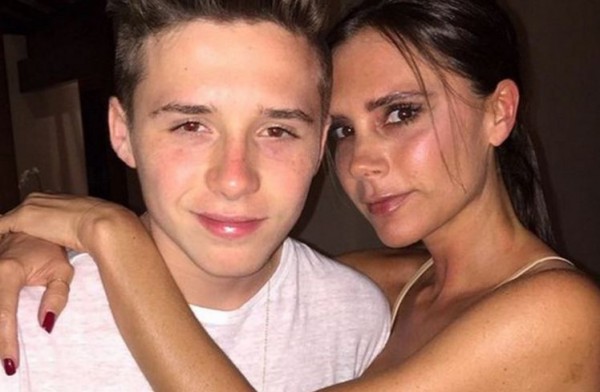 Life with a teenager is unpredictable, to say the least.
From tantrums to showers of love, you never know what to expect from one minute to the next, but you can be assured that no matter what strange and unusual things they do you are NOT alone.
We bet you can relate to at least half of these!
1. Their brutal honesty
13 y.o. : you shouldn't be wearing leggings
Me: what? why? they're yoga pants. do I have camel toe?
13 y.o.:
Me: never mind #lifewithateen

— Vanessa Hunsinger (@slayerofthrift) July 24, 2016
2. WHAT are they doing in there?!
Gives teen 2 hours to get ready. 2 hours later, teen - why you rushing me? #LifeWithATeen #SlowProgress

— Sam Missingham (@samatlounge) July 21, 2016
3. The struggle with their identity is real
To go out with me, 13YO puts on a crop top, shorts, tights with pandas on them, and a dragon tail. #lifewithateen

— Mandy Radeline (@mradeline) May 21, 2016
4. And you thought the toddler years were bad...!
Just had a teenage meltdown over scrambled eggs. Please send help #lifewithateen

— Fake Ocean (@heyshalimar) May 1, 2016
5. WHAT are they doing in there?!
The wait for her to come out of the dressing room feels endless...#lifewithateen https://t.co/nmfNvLV59I

— Tracy Line (@thewritertracy) February 23, 2016
6. Nothing phases them...
I asked my son what was on his pants. He says "it's just lube, got hit with a condom". LOL #sexedcurriculum #lifewithateen

— Shelley frank (@Shelleyfrank7) January 20, 2016
7. See? Unpredictable
Apparently the boy has decided he likes me again today. Mostly because he missed the bus and needs a ride. #LifeWithATeen

— KeepItRealMom (@keepitrealmom) December 16, 2015
8. They are constantly chancing their arm!
No, I'm not going to call the school and tell them you'll be late because you've been arguing all morning. #LifeWithATeen

— cenobyte (@cenobyte) November 20, 2015
9. But they will always be your little baby!
Teens are supposed to be more self sufficient. HAHAHAHAAA #lifewithateen #backawayslowly

— Carla Ko (@carlasmash) September 17, 2015
10. Even if they have gross habits
Oh yes he did. Mac & Cheese Samich. #lifewithateen pic.twitter.com/UHpvSypDga

— Tommy Boren (@TommyBoren17) August 16, 2015
SHARE if you can relate!