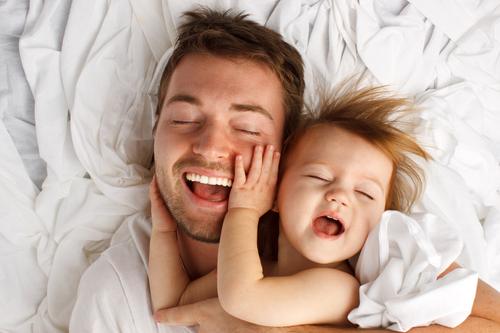 Father's Day is the one day of the year where we celebrate our dads by showering them in homemade cards and gifts! But for fathers of young babies, it can be tricky to know what to do to make the day feel that extra bit special.
If you are still looking for inspiration to ensure your other half and Baby have some fun, why not have a look at these ten ideas:
1. Movie night
After a day of doing normal daddy duties let your other half and Baby cuddle with up each other watching a movie. Throw a blanket over them and provide an endless supply of crisps and sweets (for dad obviously) and just wait for your heart to melt.
2. Head to the playground
To be honest, most dads don't want nor do they need to be lavished in expensive gifts or homemade cards - many just want to spend the day hanging out with their child.
3. What about the beach?
If it's sunny, the beach always makes a great day out! Head here with Baby and enjoy them having fun paddling in the water – don't forget the sun cream.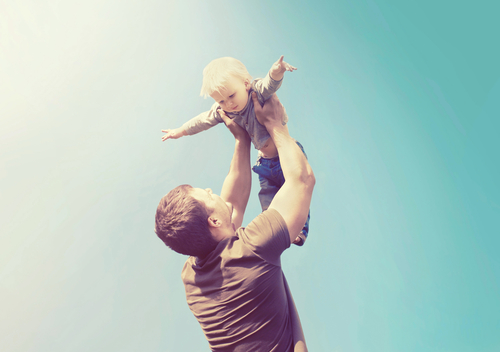 4. Read together
Nothing says relaxing time like sitting on the couch reading together. Baby won't be able to understand but with life so busy these days there is something quite special about simply being together.
5. Do some exploring
For dads of slightly older babies, head out to the local woodland or park and get your exploring caps on. Bring a magnifying glass and a notebook to jot down your findings and spend the day looking under rocks and in trees for interesting creepy crawlies.
6. Take a train trip
We all know how much kids love the train and you don't need to be going anywhere in particular for it to be fun. Your little one will enjoy the sights whizzing past and Dad can enjoy the sitting down!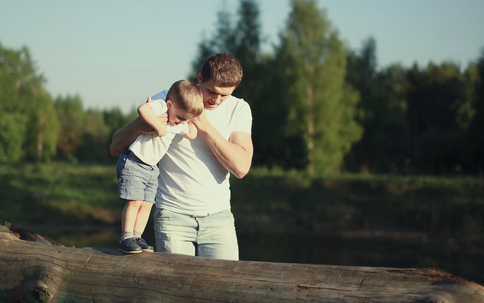 7. Picnic in the park
If it is a dry day, why not pack a picnic into the car and head off for lunch al fresco. Grab a blanket and some toys and spend the day soaking up the sun enjoying father time.
8. Football match
Babies might be too young for the noise of a stadium but there's nothing wrong with watching a match on the telly. Throw a jersey on Dad and Baby and watch them spend the day cheering on their team!
9. The swimming pool
If the weather is leaving little to be desired, why not don a pair of swimming togs and spend the day splashing around the pool.
10. Hand print designs
Remember Dad's first Father's Day by spending the afternoon doing hand and foot prints with paint or clay.