At just eleven-years-old, Keeva Delaney has already started making a difference in Ireland.
Keeva has written a children's book for the sole purpose of helping families in need.
She has teamed up with Cliona's Foundation - a charity dedicated to financially assisting parents of children with life-limiting or chronic complex care needs.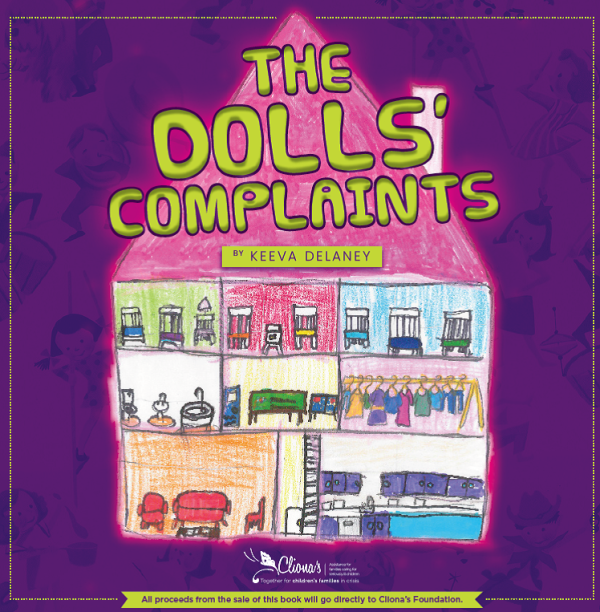 They aim to help with non-medical expenses related to their child's care that are often not considered by insurance or health care coverage.
Keeva wanted to help these families, especially around the holidays, so that little boys and girls just like her can get loads of presents this year.
So she wrote a fantastic children's book titled The Dolls' Complaints.
The story follows eight-year-old Melissa who is in hospital. To cheer her up, her sister brings her in letters of complaint from her dolls at home, who miss her terribly.
She not only wrote the book herself, but she has included her own lovely illustrations as well.
In a selfless act, she is making sure that 100 per cent of the books' sales go to Cliona's Foundation.
No other charity in Ireland offers financial support solely for non-medical costs.
There are currently 34 families on the charity's waiting list for funding who are in desperate need of financial aid.
The book is only €8 and is available in all Dunnes stores nationwide as well as their online store.
Brendan Ring, co-founder of Cliona's Foundation said: "Keeva Delaney is a truly amazing eleven-year-old. We were truly blown away by her decision to so generously donate all of the proceeds of the sales of her book to Cliona's Foundation.
"The book sales will help at a critical time, as we get inundated with requests for help at Christmas as families try to cope with all the additional expenses associated with having a child with a life-limiting condition."

More information about Cliona's Foundation is available at https://clionasfoundation.ie/.