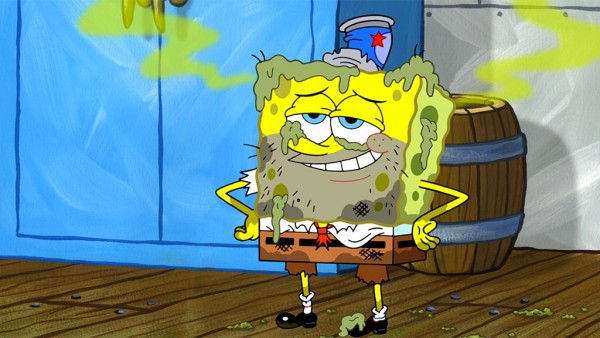 As mums we're au fait with every kids TV show known to man. We're on first name terms with the likes of Dora, Peppa and Scooby – we know what they like to eat, what their favourite colour is, and all their little quirks and peccadilloes. Sure we practically know them better than we know ourselves at this point!
So is it any wonder we start to see our own lives reflected in these shows?
With that in mind, here are 16 times kids telly shows pretty much NAILED the parenting struggles we go through every day:
1. Everything they do makes us sob with pride
That painting of a murky brown blob? The way they're adorably polite to people they've just met? The way they cuddle up to us and say they love us? All make us want to lie down somewhere and sob with the overwhelming love of it all.
2. We can't resist singing their praises to all and sundry
We're our kids' biggest cheerleaders, and by God everyone knows it. We can't help it when someone asks us how we are and we reply, "Great, did I tell you that Joseph got 10 As in the Junior Cert and Katie is now able to do cartwheels?"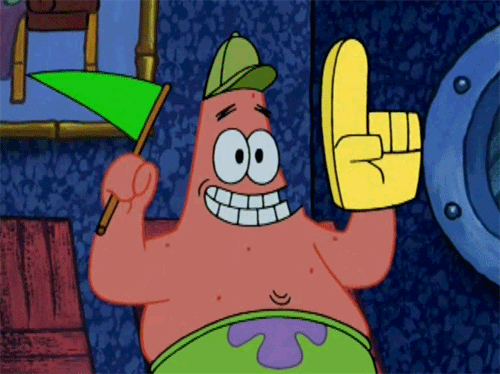 3. Once in a while we break down and eat everything that ever was
Parenting is hard, so is it any wonder we stress eat from time to time? We've got the responsibility to get human beings through life without too many upsets – so dammit, if anyone deserves three burgers and a tub of Chunky Monkey it's us.
4. The kids follow us everywhere, and we mean everywhere
Remember going for a pee without kids staring at you? Nope, us neither. Where we go, the kids go. They're like some sort of ninjas who always know where we are. Even if it's in the hot press, hiding under the winter duvets.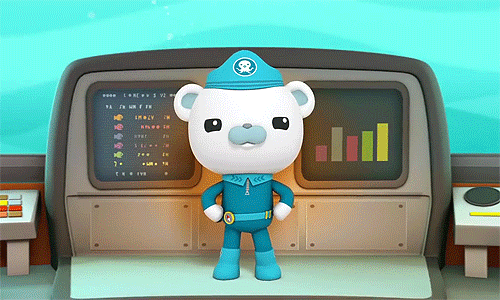 5. We'll never EVER stop worrying about their welfare
Our kids might be in college, but that doesn't stop us grilling them on every single thing they ate that day. "Are you getting enough vitamins? Iron? You need iron or you'll end up anaemic like your uncle Daniel. He had a terrible time of it. Beans? You can't have beans every night for your dinner!"
6. We're up against parenting judgement
Look, I won't judge you, and you don't judge me okay? How we raise our kids is an entirely individual thing, so people who think our way is wrong better keep schtum!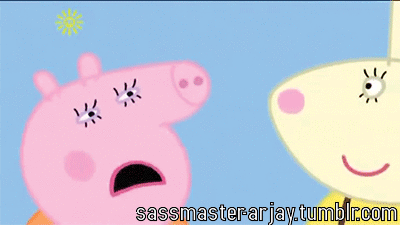 7. We're constantly broke
We knew going in that kids would be expensive, but it seems our hand is never out of our pockets for the likes of school tours, new jeans and runners that light up.
8. We say NO about 4354364 times a day
We've always considered ourselves pretty positive people, but suddenly our most used word is 'NO' – and the only time we ever relent is when we say "We'll see" which basically means no anyway.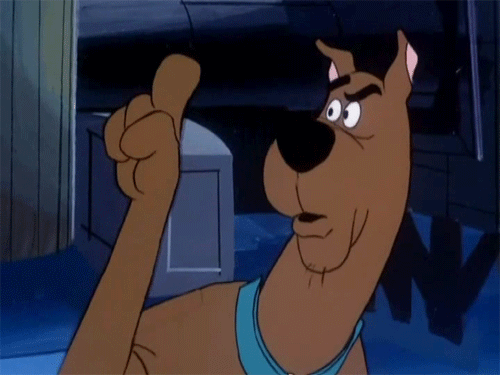 9. Our kids think they're too cool for us
There reaches a point where our kids go from thinking we're the coolest person in the world – to the biggest geek of all time. Suddenly they're all about music (that we wouldn't 'get' apparently) and their friends. And while we're cool with that, and know it won't last forever, part of us is heartbroken our kids are growing up and away from us.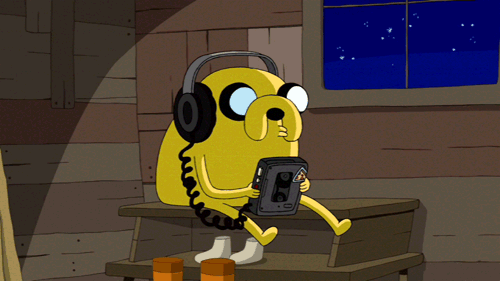 10. And where did our little princess get that 'tude from?
"Whatever mum, I'm so over it mum, deal with it mum." Deal with it? I'll deal with you, you little madam!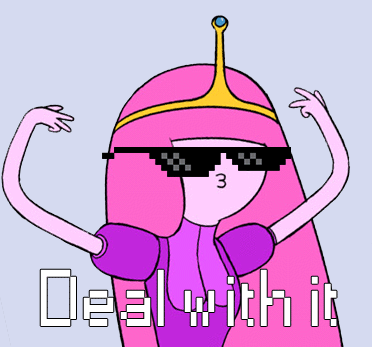 11. Sometimes we feel like we work on a production line
Dressing kids one after the other, washing loads of clothes day in day out, making breakfasts, lunches, dinners, elevenses, snacks, drinks. Yep, we pretty much never stop!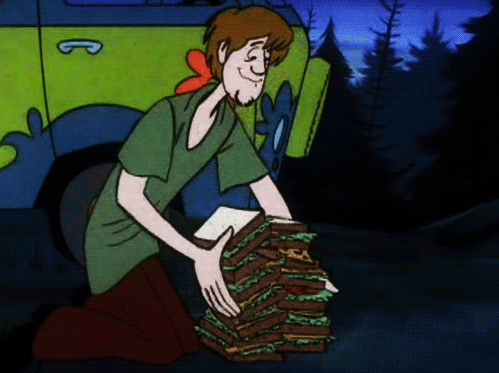 12. Our alter ego becomes Santa.
And they're tough, not to mention expensive boots to fill!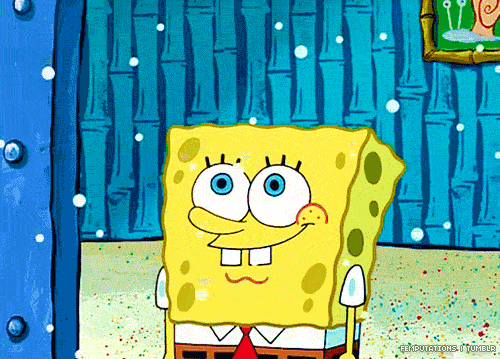 13. Suddenly our lives get a lot… smellier
Baby farts, teenager's socks under the bed, old bananas we find hidden behind the curtains. Sigh, what a smelly life we mums lead.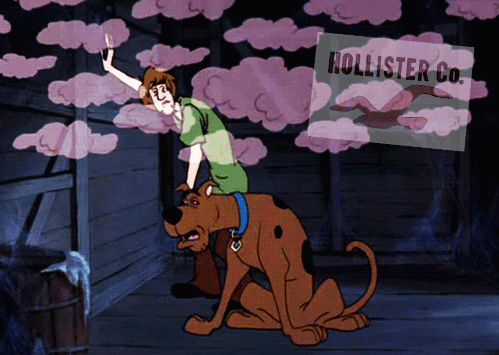 14. We have to be adept at the whole 'good cop bad cop' thing
And why is it that mum is usually bad cop?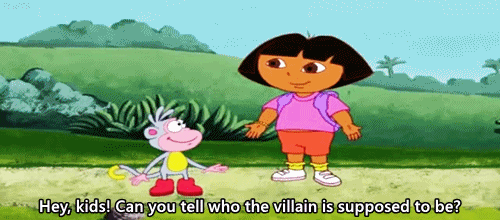 15. Sometimes we feel adrift in a sea of confusion.
Okay, okay, we're going a bit metaphorical here, but we often feel like we haven't a clue what we're doing or if we're making a mess of this whole parenting thing.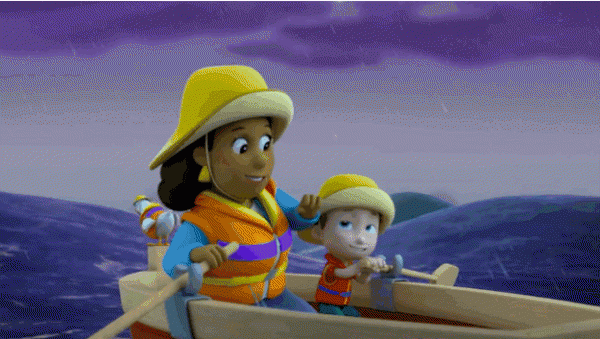 16. But we know we wouldn't change it in for the world
Yep, parenting is without a doubt the hardest job in the world, but it's also the most fulfilling, and we wouldn't change a thing – well, maybe except the smelliness...
But you know what isn't a struggle? The new Sky Kids app – available at no extra cost to Sky TV customers (so more cash for those light up shoes!)
The Sky Kids app is designed especially for 3-9 year olds, and is full of their fave TV shows to watch on demand like Scooby Doo, Octonauts and Peppa Pig. It's so easy to use they can start watching any of the thousands of episodes instantly.
Sky Kids app is free for Sky TV customers with Sky Variety or Sky Q bundles and is available to download now on iOS and Android tablets.