While the kids are still on their Easter holidays, we mums need to have an arsenal of activities ready to draw on to ensure they're kept busy.
So to give you a helping hand, we've compiled a selection of fun Easter holiday activity ideas. When the little ones start to get antsy (it's inevitable right?), just refer to it, pick an activity, and heyho: happy kids!
1. Crayon Etching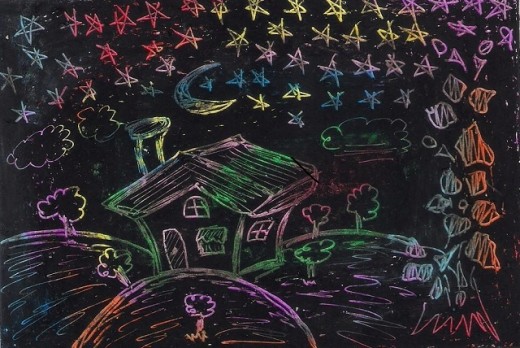 WE remember doing crayon etching when we were in school, and we loved it. Plus it takes quite a bit of time to do so it'll keep the kids out of trouble! Kids simply colour in a white page with different coloured crayons, until no white space remains. They then paint over the entire page in black paint, and when dry, using a lollipop stick or a tooth pick, etch away the black paint. They'll love watching the colour pop through like magic!
2. Chocolate Dipped Fruit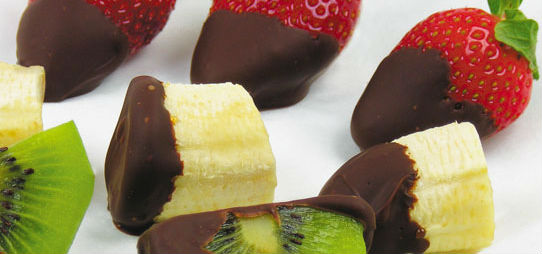 Nowadays kids get an alarming amount of Easter Eggs, so sometimes we mums want to use them all up, and quick – and what better (and sneakier) way than chocolate dipped fruit? It's a win-win: the kids still get to enjoy their chocolate, while we get some fruit into them. Just melt your Easter Eggs in a bowl over a saucepan of hot water, peel and chop up pineapple, strawberries, kiwi and passion fruit and get your dip on!
3. Lazer Maze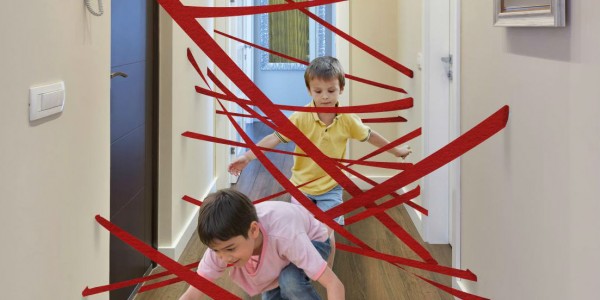 The kids will love trying to wrangle their way through a Mission Impossible-style laser maze. It's so easy to set up – literally all you need are a few rolls of crepe paper streamers and Blu-Tack. Just find an area in the house, like a hallway, and crisscross lengths of the crepe paper from one wall to the next, securing with the Blu-Tack. The first person to rip a piece of the 'laser' is out.
4. Paper Plate Masks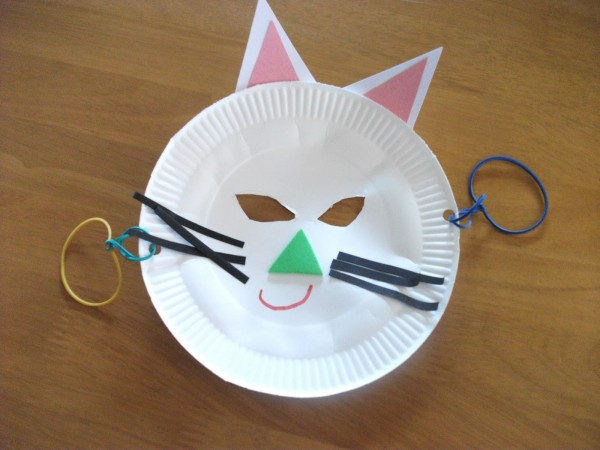 What would we mums do without paper plates? Seriously. These paper plate masks work two-fold in that firstly the kids get to have fun crafting them, and secondly, they get to wear them as part of an exciting game. All they'll need are paper plates, markers, crepe paper, feathers and elastics – oh and of course their imaginations!
5. Shaving Foam Paint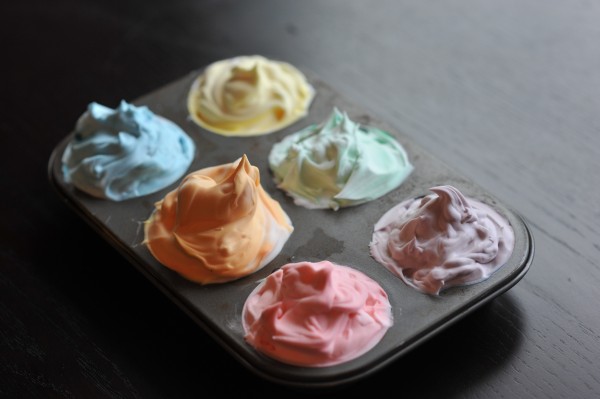 Great for smaller kids, shaving foam paint is not only fun, it's also an exciting novelty because it's almost like kids are allowed to write on the walls. Almost! Plus it's a great way to get them into the bath. You'll need sensitive shaving foam, food colouring, a paint tray and paint brushes. Simply mix the foam with the food colouring, pop onto the tray and let the kids go wild on the tiles! Or alternatively, kids can use the foam paint on a white wipe-clean tablecloth.
For more fantastic Easter craft ideas visit the
Tesco Go Create Hub
. You'll find plenty of fun ways to keep the kids busy and happy throughout the Easter holidays. Plus, for a chance to WIN a €100 Tesco voucher daily, share your Easter creations with them on
Facebook
or
Twitter
using #TescoGoCreate
The Tesco Go Create competition starts on the 18th March and ends on April 3rd.
Why not SHARE these fun ideas with your mum friends?