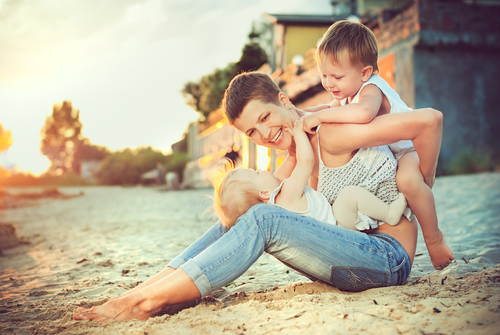 When you are pregnant you usually have high expectations of how you want to parent believing that there are a number of rules you needed to adhere too.
Fortunately, when it comes to parenting there are a number of these so called 'rules' that you really need to break:
Don't let them watch TV
If you manage to never let your youngster watch telly until they well over the age of two well then you deserve a great big pat on the back. Unless you are willing to sacrifice your own TV viewing your little one is bound to look at it at least once in awhile. And it's ok. So long as they aren't put in front of the box for hours on end there is no need to feel guilty.
To always be happy in front of your child
How will your child ever be able to understand or express their own emotions if you only show them one. It is important your child sees you when you are sad, angry and happy so that they can learn to understand their own feelings and how to express and control them.
To never give in to demands
Sometimes it is really hard to resist your child's charms and their gorgeous big eyes, and it is ok to. When your youngster asks for things like to go to the park, have sweets or demand the TV, just because you back track on your initial 'no' doesn't mean you are going to confuse your child for life or regret it forever. So long as it doesn't happen regularly it's ok.
To hide them from the real world
While you won't want your child to be witness to violence or anything inappropriate, trying to protect them from seeing homelessness, poverty or sadness will only give them an obscure view of the world.
To never make a mistake
We all make mistakes and once you acknowledge it and apologise, then it is good for your child to see that even you can do something wrong and it doesn't make you a bad person. We're only human after all and we can't be perfect every day.