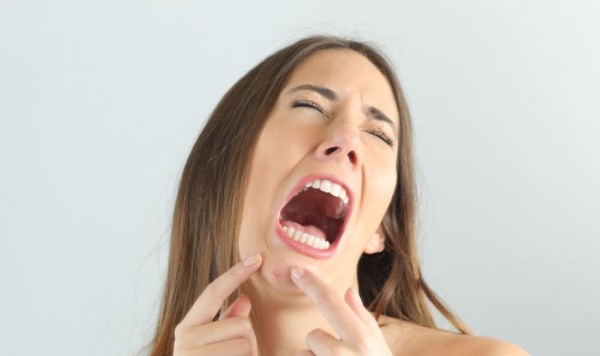 As the temperature heats up, many if us ditch our heavy foundation in favour of something more lighter, like a tinted moisturiser for instance.
However, there are few who feel like they are reaching for the concealer a lot more during the summer months. Why? Because they are struggling with constant breakouts.
If you are one of the unlucky few who find their skin is a lot spottier during the warmer months, the following reasons are to blame:
1. Sweat clogs pores
The more you sweat the higher your chances of developing spots on your forehead. Invest in a salicylic acid cleanser to get rid of these sharpish.
2. Only buy sun creams that are non-comedogenic
This means they won't clog your pores and can be slightly drying on your skin, which is a good thing!
3. You're wearing hats more often
Hats can actually trap bacteria on your forehead which eventually clog pores and cause breakouts.
4. You're not washing your body after a long, hot day
Not washing off the day's sweat, grime and bacteria will only cause you to wake up the next day with a face and body full of spots.
5. The sun is triggering more oil production
While initially it may appear that the sun is drying out your shiny face, it is, in fact, doing the opposite. The sun will dry your face out in the short term but this will only end up triggering oil production more.
SHARE to spread the word.