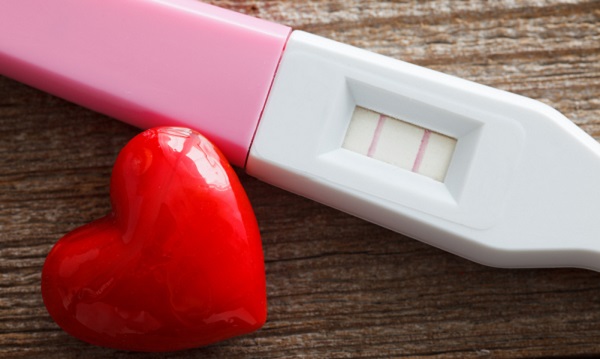 Getting pregnant can be a struggle for many couples, but following these simple steps can make significant improvements to both your health and your fertility.
1. Get to know your cycle
Understanding your menstrual cycle is your most powerful tool when trying to conceive. The first half of the cycle, starting from day one of the period, is occupied with shedding the womb lining and preparing the next egg for release, known as ovulation. Ovulation happens roughly mid-cycle, and it is only around this time that you can get pregnant. To have the best chance of conceiving it is best to have sex in the five days leading up to and including the day of ovulation. Although theoretically ovulation happens right in the middle of your monthly cycle, this isn't so clear-cut for those with irregular cycles. You may notice signs of ovulation, including discharge resembling egg-white or mild, one-sided abdominal pain. Taking your basal temperature throughout the month is an excellent way to track the subtle but important phases of the cycle, and can highlight possible issues such as anovulation (where no egg is released), short luteal (second) phase, or other hormonal issues.
2. Eat right
Successful pregnancy is much more likely in a healthy body, so eating right is vitally important for your fertility. Limit processed foods, caffeine, alcohol and excess sugar, which are known to impede fertility. To optimise the nutritional power of your diet, eat a wide variety of organic fruit and vegetables, good quality protein including organic meat, fish and eggs, and healthy carbohydrates such as brown rice, oats and quinoa. Limit foods that can have a negative impact on hormones, including BPA-containing plastic containers and tinned foods. There are many fertility issues, such as PCOS, that can be dramatically improved through dietary changes alone.
3. Support from supplements
Whilst your diet should be your primary source of nutrients, adding supplements can help with any nutritional deficiencies that are impacting on your fertility. This is a complex area, and supplements that suit one person may not be suitable for the next, so pick wisely or seek the advice of a qualified practitioner. A good baseline would include a high quality whole-food multivitamin, vitamin D and of course folate. Many women could benefit from adding additional B complex vitamins, magnesium, vitamin E and omega oils.
4. Relax and have fun
No other phrase will infuriate those with fertility challenges more than 'Just relax and let it happen'! But there is a very good reason why stress can stop you getting pregnant. When we experience stress through work, emotional issues or even from lack of sleep and poor diet, our bodies respond by producing powerful stress hormones such as adrenalin and cortisol. These hormones are part of the 'fight or flight' response, and were designed by nature to help redirect blood flow from 'less essential' organs such as digestive and reproductive systems, and send extra fuel to the muscles, heart and lungs to enable us to flee from the perceived threat. Long-term high levels of stress hormones will have a detrimental effect on our other hormones, which struggle to operate under their overbearing influence. It is easy to see how stress negatively affects our fertility. There is a very simple solution - have more fun! That means doing more things that you enjoy and that are healthy: take more exercise, meet with friends, take up a hobby, make more time for yourself, listen to guided mediation tracks, read more books. Make looking after yourself a priority, and you will be amazed by how your body responds.
5. Use natural therapies
Many natural therapies are noted for their ability to help couples conceive. Acupuncture, reflexology and herbal medicine are all excellent fertility boosters. Acupuncture has been noted in many studies for its powerful effect on a range of fertility issues including PCOS, luteal phase problems, endometriosis, hormonal imbalances and irregular cycles, as well as assisting those undergoing assisted fertility treatments such as IVF.
Fiona O'Farrell is a licensed acupuncturist and naturopath and runs The Gate Clinic in Greystones, Co. Wicklow. She specialises in women's health, pregnancy, and fertility. For more information call 01 201 7210 or visit www.thegateclinic.ie.