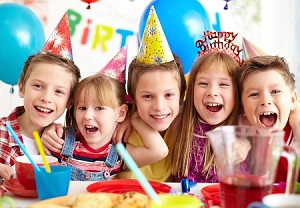 After weeks of excitement and preparation, the big day is finally here – your child's birthday party. While you may think that you have everything planned down to the last detail, however, your little guests have other things in mind. Here are just some of the curveballs to be prepared for!
1. Someone will be allergic to the food
You have shopped and cooked and slaved away to present a feast mighty enough to make Mary Berry envious. The spread is a sugar-filled chocolate-fest – a treat for the eyes and the senses. You are confident that this is another success in the bag – until you are introduced to that one poor little mite who is allergic to chocolate, or cake, or just sugar. You resort to trying to scrape the frosting off the cupcakes and raiding the cupboard for that packet of Gingernuts.
2. Someone will throw an almighty tantrum
No matter how well-laid your party plans are, tears will be shed. Someone won't get the party hat they so badly wanted, or they won't make it into the top three in the dance competition, and all of a sudden you are public enemy number one. Prepare for kicking, screaming and the inevitable tears, while you rack your brains over why you didn't just let this party lark to the experts at McDonald's.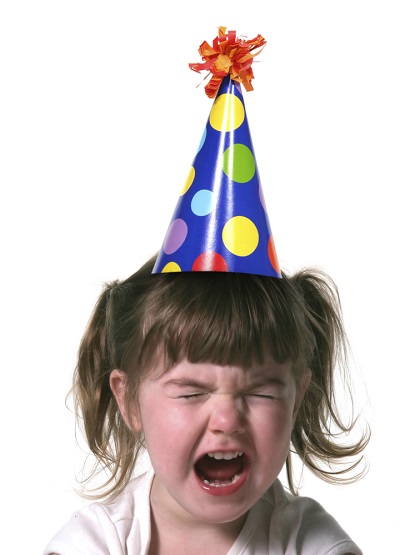 3. Someone will get sick
To us parents, a party is a pleasant gathering of our children's friends, where they snack on cakes and sip lemonade while appearing the picture of grace in their pretty dresses and little suits. To the kids, however, a party is a challenge to eat and drink as much as they possibly can – and they don't mind if it makes them ill. After that tenth cupcake, we guarantee there will be at least one little green-faced child heaving at the table. Don't say we didn't warn you!
4. Someone will try to hold onto the parcel in 'Pass the Parcel'
There is something about Pass the Parcel that brings out every child's competitive side. They will do just about anything to be the one left holding the parcel and ripping off that final layer of paper; to be the one who holds that eraser and sharpener set up above their head, as their disappointed competitors look on in awe. So, don't be surprised when that parcel takes on a strange sticking quality as it gets passed around the circle and the music is about to stop!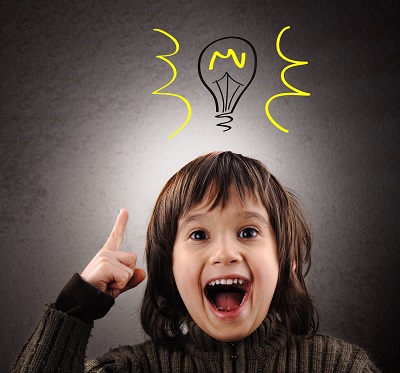 5. Someone will want to go home early
It doesn't matter how much fun they had at what, in your opinion, was a pretty epic party. They came, they ate, they danced – and now all they want is their mummy and their bed. While some children will have to be dragged from the party, kicking and screaming, have the chauffeur on standby for that tired little tot who is just too partied-out to carry on.