Running out of ideas on what your toddler can dress up as this Halloween? Well, why not get inspiration from their favourite television show.
Here are five really easy ones you can recreate.
Peppa pig / George
Make a pig snout out of an egg carton cup and paint it pink. Thread though string to hold it on your child's head. Dress your little one in pink leggings and a pink long sleeved top. For Peppa, pop an orange dress over the pink clothes and for George put on blue trousers and a blue t-shirt, again over the pink clothes.
Dora the Explorer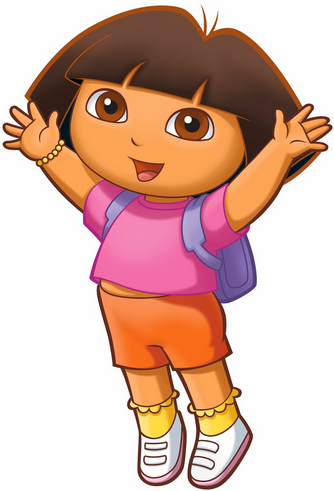 For Dora, you will need to a pair of yellow ankle socks, white runners, orange shorts, a pink t-shirt and a blue backpack. Dress your child in all of the above and give them a map to carry around with them.
Bob the Builder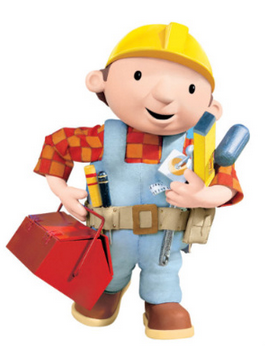 This is a really easy and fun look to try. You will need to pick up a hard hat for your little one to make this really effective. Why not ask a builder friend if you can borrow their one or pick up a cheap plastic one in the shop. Dress your little one in an orange long sleeved top, denim dungarees and brown boots. To make the tool belt, simply secure, using sellotape, plastic tools to one of your own thick belts.
Doc McStuffins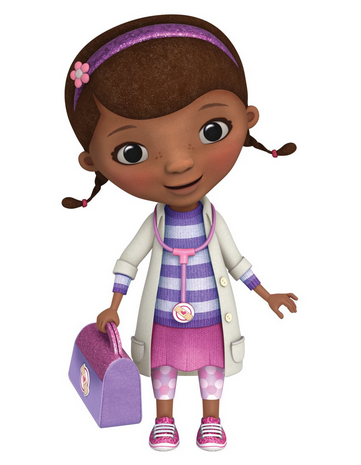 If your little one loves taking care of animals then a Doc McStuffins outfit is the way to go. Dress your youngster in pink leggings and a pink skirt. For their top they will need a stripy jumper preferably long-sleeved. Finish off the look with one of your white blouses and pick up a few plastic medical tools in the toy store.
Fireman Sam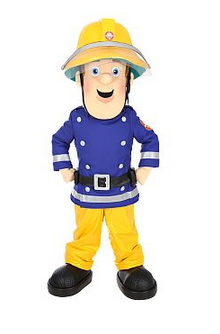 This one requires a little more work than the others but it still easy enough. Sew silver material around the cuffs and bottom of one of your old blue shirts. Sew double buttons along the breast of the top. You will need to pick up a plastic fireman hat, but you can usually get them fairly cheaply in a toy store. Finish the look with a pair of yellow trousers, black boots/ wellingtons and a black belt around their waist.