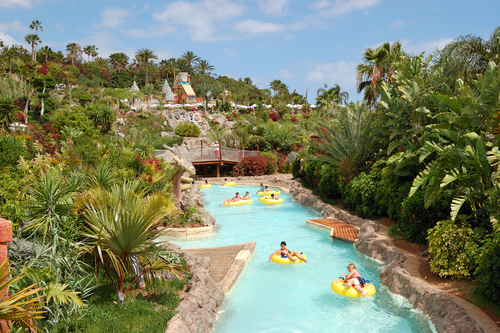 It's never too early to start thinking about next year's family trip. When taking the kids, it is important you choose somewhere family-friendly and with plenty of activities to do. For many, water parks are the ideal way to cool day and spend the day together.
If Spain is your choice of location, you should take note of the following water parks.
Hidropark, Alcudia
If you are going to be staying in the northern part of Majorca this is your only choice of park. but it is a pretty good one. There are plenty of rides and slides for the whole family that it will be hard to tear the kids away at home time.
Aqua Leon, Tarragona
A safari and water park in one, you'll never want to leave this place. Located in Costa Dorada, it has an aqua park, safari and lots and lots of wildlife. Don't worry though, they are separate parks so you won't end up swimming with the fishes, literally.
IIIa Fantasia Park Aquatic, Barcelona
The city is not just for romantic weekend breaks, there is a pretty fantastic aqua park located there. Situated in Villassar de Dalt, it is ideal for all the family as it has plenty of activities for young and old.
Aqualandia Benidorm
This park contains the Big Bang - a free falling ride described as "the ultimate freefall sensation from an incredible height" so it is certainly not for the faint hearted. However, if heights aren't your thing there are a number of other activities you can do, like relax in the Grand Jacuzzi.
Siam Park Costa Adeje
Another great one for all ages, there is a special children's area with a water jungle and four different slides. It's not all about rides here though, as there is a special Sea Lion Island where you can watch the animals playing in the water.