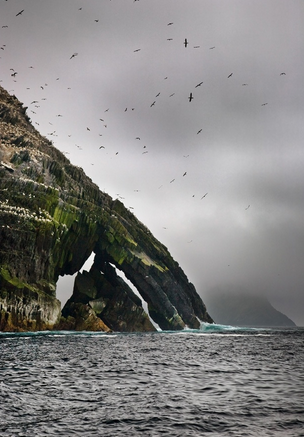 There is such an abundance of islands surrounding Ireland and the UK that often go overlooked when thinking of holiday destinations or even family day trips.
Here are six of the most popular ones that you need to visit:
The Aran Islands
These consist of Inis Mór, Inis Meáin and Inis Oírr and are located just off the coast of Co. Clare.
Blaskets Islands
Located just off the coast of Co. Kerry, t
his is a great location for bird watching with over 350 pairs of Razorbill, Shag, Chough and Puffin to name a few.
Skellig Island
Another one just off the Kerry coast, Skellig Islands are two very rocky islands located in the Atlantic Ocean.
Lewis and Harris, Scotland
Lewis is the northern part of the island while Harris is in the south. Here you will get a true experience of Scotland.
Jersey, Channel Islands
It is the ideal location for surfing, kayaking, diving or even hiking and outdoor-lovers will revel here.
The Isle of Islay, The Hebrides
Another Scottish Isle, Islay is located in Argyll and Bute and is also known as Queen of the Hebries. It is the most southern island of the Inner Southern Hebries of Scotland.
image via Pinterest