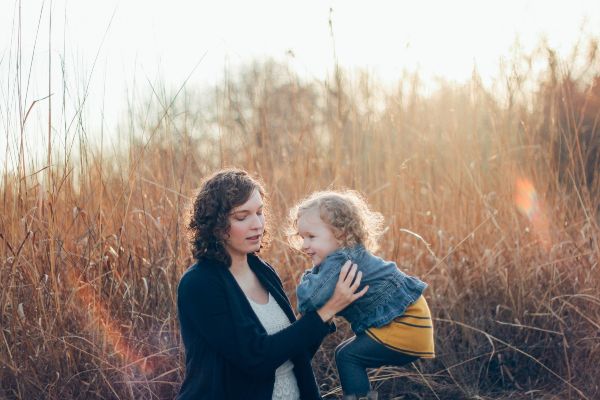 For parents, there are so many balls to juggle from hectic doctor's appointments and the manic school run that it can be exhausting to fit in moments with the kids that you actually want them to remember - i.e, not shrieking at them to get up for the 50th time. We believe any of the below six things make for sweet memories they are bound never to forget.
Baking your first cake together
The flour everywhere, the multiple batches of (failed) cake mix left for 'later,' the fact that every piece of cutlery in the drawer was has gone missing - it's all part and parcel of the magical/ slightly hellish experience that is baking with mum. The kitchen's like a small bomb hit it, but the cake was, in their eyes, a work of art - and they never found out that come the annual school bake sale, a special 'shop' made every cake after.
Allowing them to play 'hairdresser'
This is one for the braver mums! If they're tired of practising on their dolls hair and want to flex their impressive hairstyling skills, mum's mane is first on the chopping block (hopefully not literally!) If in doubt, whip out the trusty hair rollers. This way, you'll have (hopefully) some hair left by the end of it all!
Letting them play 'dress up' during a wardrobe clear out
Remember the first time you walked around in your mum's favourite pair of high heels - or tried to? The oversized bag happily in tow, shoes clomping around the bedroom floor and of course, red lipstick 'carefully' applied, but really smudged EVERYWHERE. it's every princess-loving girls' dream.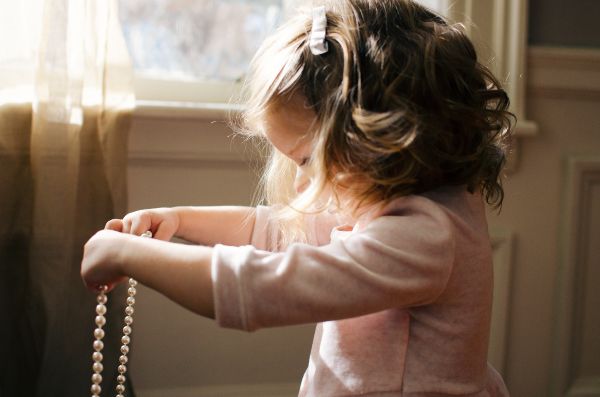 Reading them your favourite childhood book
That well-worn copy of The Velveteen Rabbit will be put to great use on your kids' beloved book pile. It isn't just about the words and the story, but the smell of your mum's faded perfume as you snuggle close to her, the fact that she went all out and did every funny voice possible AND let you make up your own happy ending.
Teaching them how to ride a bike
Credit must go to the mums who will gladly show off their inevitably bruised knees and Helmet Hair outside the family home. The kids (and you) may want to forget about the many times they crashed into the car, but they'll always fondly brag about the time they whizzed down the street solo - no stabilisers in sight.
Watching with them the Disney film that will define their childhood
Beauty and the Beast? The Little Mermaid? Each mum will have a different go-to but whatever your favoured Disney classic, you can pretty much guarantee that your little one will never forget the first time you showed him just how magical those beloved childhood movies are.