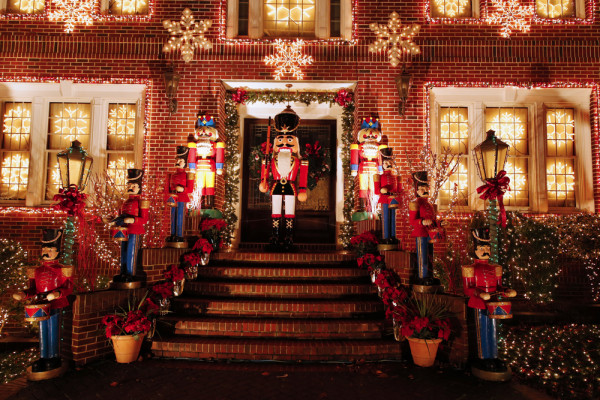 Christmas is coming, and we are getting so darn excited!
While we adore the gift giving and the family time - decoration MIGHT just be our favourite part of the whole festive season.
With that in mind, we trawled the Internet for the best of the best when it comes to decorating for Christmas - you can thank us later.
1. Snow flakes EVERYWHERE.
This is such an amazing, yet simple, way to transform your gorgeous home into a winter wonderland. All you have to do is place the stickers all over your windows - glorious. Get them here now (at a bargain price, we might add).
2. Gorgeous garland.
Nothing says Christmas quite like a lovely festive garland draped over your fireplace. Check this one out, you'll be glad you did.
3. Festive bedrooms.
While for many, Christmas decorations are usually just in the living room and kitchen - we reckon the festive cheer should make its way to the bedrooms. How adorable are these duvet sets?
4.
5. Snowman alert.
Let me tell you - nothing will put a smile on your little one's quite like this adorable light up snowman, (we can almost guarantee this!)
6. Santa Claus is coming to town.
We reckon the man of the hour deserves to be represented in the decorating - so why not get yourself a large inflatable Santa? SOLD.
7. Light it up!
So this is a recent discovery for us, but we seriously LOVE it. A simple light projector can transform your house into an actual grotto. Festive and fabulous. Get one here, you won't regret it!