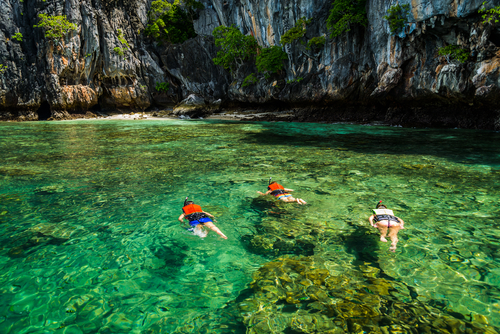 Everyone says travel broadens the mind so why not take the kids on a trip once in a lifetime, round-the-world trip - obviously if your budget allows.
If you need convincing, these eight reasons will certainly make up your mind:
They will learn a new language
The easiest way to become fluent in a new language is to submerge yourself in it.
It will teach them things they can't learn in a classroom
The only way to really learn about life is to experience it – travel really does broaden the mind.
They will make friends all over the world
Kids can live in a little protected bubble rarely meeting new people. Travelling, they will be taken out of their comfort zone.
They will learn acceptance and tolerance
Travelling the world, they will meet various walks of life and become more accepting of others.
It will make them courageous
Take them out of their comfort zone and watch them blossom.
They will explore new areas
Kids love exploring – what better way than on the other side of the world.
You will learn about yourself
What better way to learn about yourself than to get thrown in the deep end.
You will become closer
The family as a unit will become closer as you tackle problems and explore new worlds together.