The Government previously unveiled St. James' Hospital, Dublin as the site for the country's new National Children's Hospital, but it seems that the majority of Ireland's parents are not behind the proposal.
According to research carried out by MummyPages among its parenting community, a staggering 92% of parents are opposed to the proposed new site for the new National Children's Hospital.
Today, MummyPages has joined forces with the Jack and Jill Foundation, The New Children's Hospital Alliance, and the parents of an 'Extra Special Kids Group' (a closed Facebook Group of parents with life-limiting serious illnesses) to say "no" to the proposed new site at St. James' Hospital, Dublin.
The MummyPages parenting community expressed serious concerns about the proposal. While 92% are opposed outright to the proposed new site, 87% of parents are upset at having to pay €50 on a planning application objection to make their voice heard by tomorrow's (October 2) deadline.
Parents, MummyPages and the aforementioned interest groups have raised some key concerns in their argument against the proposed new site.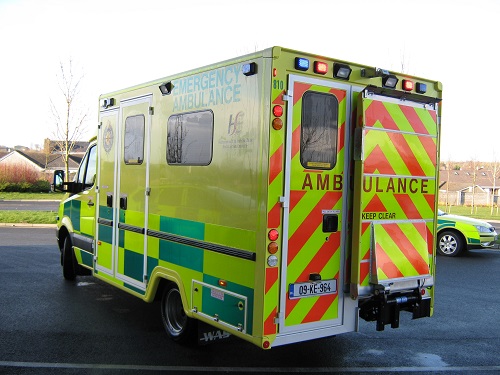 One of the main concerns is inaccessibility. With the proposed new site located in inner city Dublin, it is feared that heavy traffic will make it difficult for emergency services and families to reach the hospital in an emergency. Limited parking will also be an issue: with a proposed 675 public car parking spaces for a 473-bed hospital, this will not be enough to accommodate parents, relatives and staff.
As well as further concerns over security and a lack of space for future expansion of the hospital, one of the biggest worry factors is that this proposal is a waste of the tax payer's money. A staggering €40 million of the tax payer's money was wasted on the proposed Mater Hospital location, and it is feared that millions more will be wasted on the planning for the St. James' location.
Commenting on the feedback from the parenting community, MummyPages' Mum-in-Residence Laura Haugh said: "Access, parking, safety and development potential are the most important factors in considering the location of our new National Children's Hospital, and if the Government and Planning Authorities won't listen to these objections, then maybe they'll listen when it hits their pocket and they realise that the Greenfield site proposed in Blanchardstown will actually be cheaper and quicker to construct."
MummyPages is now calling on families in Ireland to stand up and voice their concerns regarding the new site for the National Children's Hospital. If you can't afford the €50 fee to submit your planning objection, please consult your local government representatives.