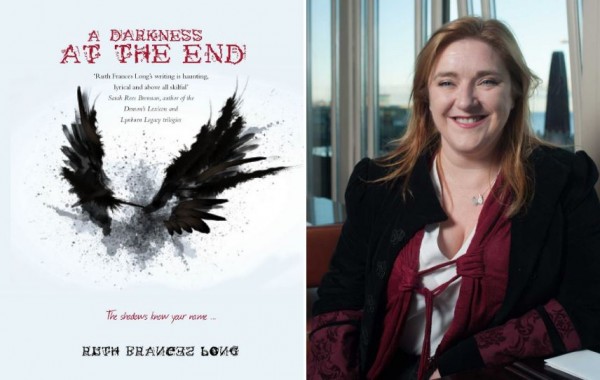 Author Ruth Frances Long is a lifelong fan of fantasy and romance, a passion that is clear in her new novel, A Darkness at the End.
The third and final installment of her urban fantasy series set between contemporary Dublin and the shadowy, mythical fae world of Dubh Linn, it is truly gripping.
In this, the very last book in the series, we see the return of Izzy, a normal teenager until she discovered newfound powers and a connection to Dubh Linn, an underworld inhabited by angels and demons.
Now broken and confused, the sixteen-year-old feels like her world is falling apart. There are gaps in her memory about what happened, but one thing she's certain of is that Jinx, the face warrior that she loved, is dead.
In A Darkness at the End, Izzy knows a darkness is coming; war is looming within the ranks of the Sídhe.
She also knows she has a responsibility as a Grigori, to keep the balance between humans and fae and angels and demons, who are daring each other to transgress and start another war.
And Izzy and her friends must stand against it, even though heaven, hell, the armies of the Sídhe and mankind stand against them.
Thrilling, exciting and fast-paced, this is one series you need to get into.
Published by The O'Brien Press, it will be available from Monday, 12th September.
SHARE if this sounds like your kind of book.