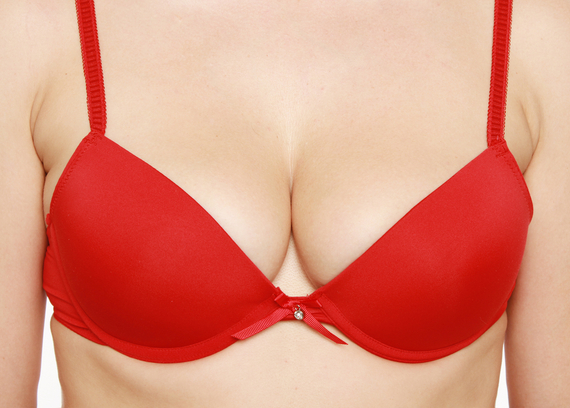 While many women don't make a habit of getting themselves fitted, it seems like getting measured is something we'll have to start doing.
A new study by underwear manufacturer Triumph International showed that two in three women don't wear the right bra size.
Even more shocking, 29% of that number knowingly buys improperly-fitting lingerie because they found the bra color attractive, were in love with the style or found that it had a sex appeal.
This goes to show the lengths that a woman would go to feel good, as 73% of admitted the discomfort of poorly-fitted lingerie could ruin their entire working day.
They also found that the attitude a woman has towards her bra fit depends on which country she is in.
Just 35% of American women went for a fitting in the last six months, compared with 64% of Italians who, appear to be more attentive about these things.
The French also ranked quite high in the list, with 42% saying they had been recently fitted. Unfortunately, only 37% of UK women said they went for a check-up.
Ill-fitting bras can cause health problems such tension across the neck and shoulders due to the strain it puts on muscles. It might not seem like a major issue now, but it could get worse in the future – better safe than sorry mums.