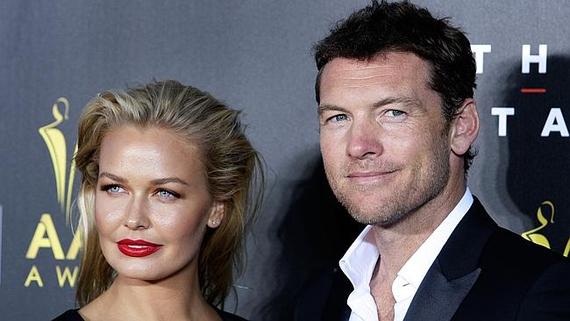 Avatar
actor Sam Worthington and his model girlfriend Lara Bingle are reportedly expecting their first child together.
The couple have been at the centre of pregnancy rumours for a number of months now, with speculation rife after Australian model Lara was pictured covering her stomach during a number of public appearances.
While the couple have yet to make an official announcement, the good news was confirmed by Us Weekly this morning.
No doubt Lara's pregnancy will provide a joyful distraction from what has been a difficult year for the couple, who have been officially dating since October 2013. Sam, who starred as Jake Sully in acclaimed Avatar, was arrested in February for assaulting a paparazzi who allegedly kicked Bingle in the shin. The assault and harassment case against him was later dropped.