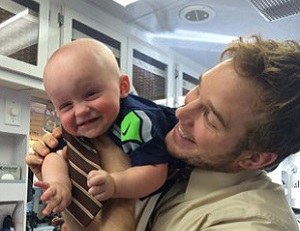 Actor Chris Pratt has spoken of his frustration after screen legend Mickey Rourke tried to quieten his two-year-old son once on a flight.
The Guardians of the Galaxy star, who is dad to two-year-old Jack, opened up on the incident during a recent interview with GQ magazine.
The star recalled: "[Mickey] was like, 'SHHHH!' Like he's the baby whisperer. Like he's going to get the baby to stop crying when the baby's mother can't, just by aggressively shushing the baby."
Pratt's frustration over the incident was clear as he added: "I was like, 'Damn, the f****** 'Wrestler' shushed my baby."
No doubt this is an incident that all you mums and dads can relate to only too well.
Pratt, who was recently voted as one of GQ's 'Men of the Year', has been married to actress wife Anna Faris for five years.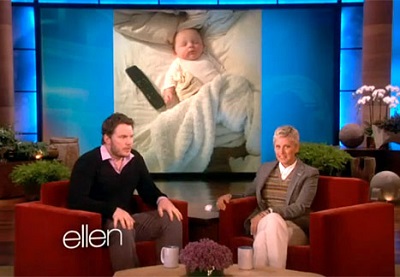 The 35-year-old star previously gushed over his son to Ellen DeGeneres, describing himself and Faris as 'lucky parents'.
"To see a baby get that excited by everything because everything is a first…Everything is a brand new experience…An experience for them and I'm reliving all the firsts all over again," he said.