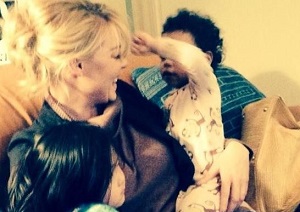 She can regularly be heard gushing over her daughters during her interviews, and Katherine Heigl looks to have captured her pride perfectly in her latest Instagram snap.
The State of Affairs actress, who is mum to adopted daughters Naleigh and Adalaide, shared a beautiful family photo with her followers, showing her beaming as she enjoys an on-set break with her girls.
"Bring your kids to work day for me on @nbcstateofaffairs. So fun to have my munchkins running around our Langley set!!" wrote the 35-year-old.
Katherine, who is married to singer Josh Kelley, recently opened up on her joy at being a mother, saying that she considers it to be "the most significant" thing she has done in her life.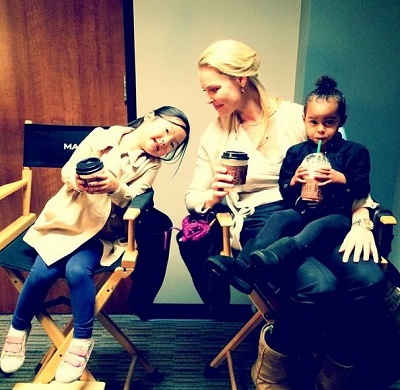 Speaking during an interview on the set of her NBC show, the former Grey's Anatomy star said: "I just needed my life to be bigger than just my career. I wanted to have an impact and do something more than just perform, and being a mother is that for me."
She is such a proud mother. What a beautiful moment to catch on camera.