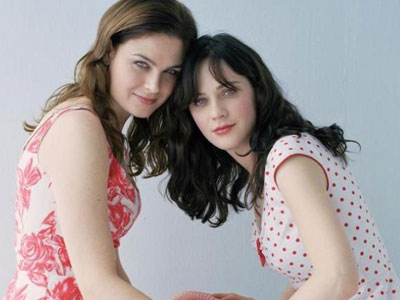 Rumours are flying that actress Emily Deschanel is pregnant after she appeared to have a bump during an animal rights event last night.
Emily Deschanel is best known for her lead role in the decade long TV series Bones and is the sister of Hollywood star Zooey Deschanel.
Emily has been married to actor and writer David Hornsby since 2010, and they have a son, Henry Lamar Hornsby who turned three this month.
The 37-year-old actress has spoken about how much she enjoyed pregnancy and would love to have more children.
"I really like being pregnant. Not that there aren't things I don't love, but when I think about what my body is doing — creating a child — it just blows my mind," Emily said.
"I'm in awe of the process and science. And seeing my belly move is pretty amazing: it's like in the movie Alien."