Halloween is slowly but surely creeping up on us this year, less than six weeks away!
Now, I don't know about you, but I fondly remember the excitement I felt each year growing up when the spooky holiday would roll around and I would turn to my mother enquiring about my costume, to which she would simply wrap me in a bin bag, say I'm a witch and call it a night. Anyone else? No?
Well it seems times have changed and the expectations are much higher than they used to be when it comes to children's Halloween costumes. That's why we're so happy that Aldi has come out with an adorable and affordable range of Halloween costumes, perfect for the day that's in it.
Whether you're sending your little ones into school for their annual dress-up day or taking them trick-or-treating, these fun and colourful costumes are perfect for any occasion, and are an absolute bargain at only €4.99 each!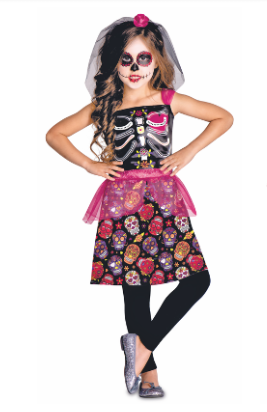 They come in a variety of styles and sizes, starting with this perfect Day of the Dead dress, which is available in sizes 5 - 10 years.
Or, opt for this absolutely adorable pumpkin costume, ideal for your little ones aged 2 - 4.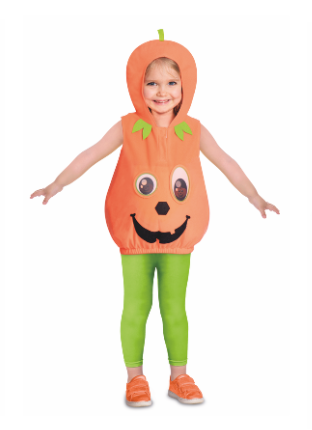 If you want to go down a more classic costume route, then why not go for the spooky pirate or witch costumes, available in sizes 3 - 8 years.
If you're looking for the perfect outfit for your little princess, then we highly recommend the Unicorn Fairy costume, which comes in sizes 3 - 6 years.
Lastly, you really can't go wrong with the skeleton onesie, can you? Covering a wider age-range this one is available for 3 to 10 year-olds.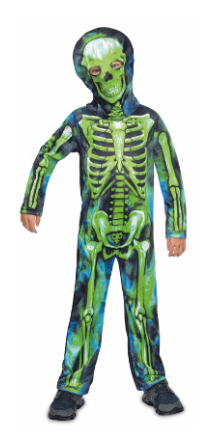 Aldi has everything you need to keep the spirit alive this Halloween with sweets, treats and costumes, all on sale in 143 stores nationwide from Thursday, October 1.