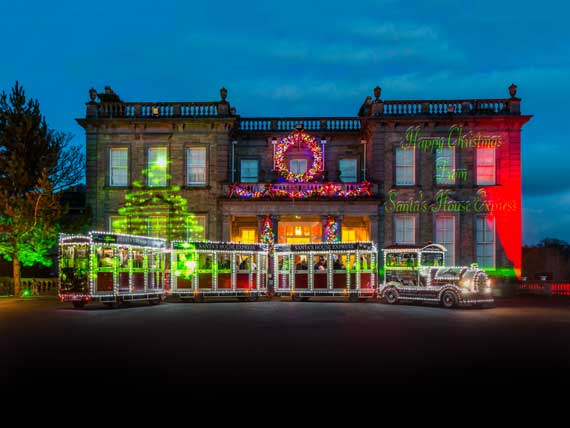 We LOVE Christmas. And while Bing Crosby, presents and mulled wine are all lovely parts of the season, our absolute favourite thing is simply watching the magic through our kids' eyes.
So of course we're always on the look-out for magical Christmas activities to share with them in the lead-up – and we think we've found the coolest, most Christmassy one yet!
Picture this: Santa's Polar Express Train chugging through the lush grounds of a five-star estate, a magical candy cane room, and a feast of plum pudding and steaming mugs of hot chocolate.
Nope, this isn't a movie. It's
Santa's House Express
in the luxurious five-star Palmerstown House Estate in Johnstown, Co Kildare.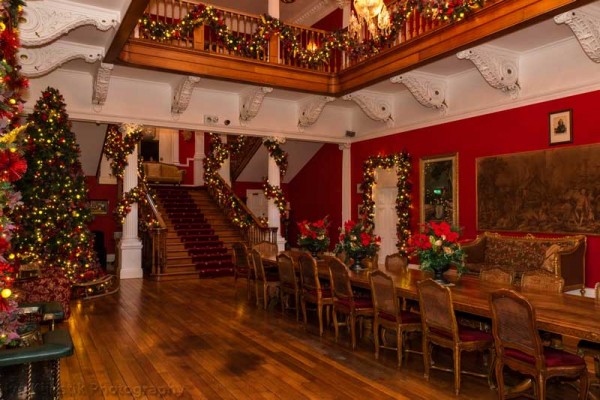 Yes, we'll wait a second to allow you to let out a SQUEAL.
Just 20 minutes from Dublin, Santa's House Express just has to be the best Santa experience in the country.
We love the attention to detail and sense of occasion the guys at Palmerstown have managed to pull off. First off, you and some (very excited) kids will check in and receive your boarding passes, before assembling in the 'departure lounge' to get into the spirit of things with some fun and games. Oh, and let's not forget the quick detour to Santa's HQ for a chat with the Chief Elf.
Then it's time to board Santa's Polar Express Train, which will take you through the grounds of Palmerstown House Estate until you reach Santa's Manor Home.
And if the train ride wasn't enough Christmas for you, the Manor is a full-blown festive wonderland. Like seriously; can we move in please?
First you'll walk into the glistening hallway, where you'll make your way to the candy cane room. Then it's time to pop in to say hi to Mrs Clause, who'll have a few secrets about Santa to divulge. And next, an audience with the main man himself in his reading room where he'll be waiting with PRESENTS.
See, they've thought of everything.
And if your tummies are rumbling, there's hot chocolate and all manner of festive lunch or dinner treats for the munching at the Guest House, with elves, performers and special guests keeping the Christmas atmosphere up to ninety. Crepes, mulled cider and festive candies are just some of the yummy goodies on offer.
Adults are €14, kids €20 and babies under 12 months go free. Book early and you'll be in with a chance to win overnight family visits to Palmerstown, keeping the magic going for longer! For more information on Santa's Express Village, visit the website here.