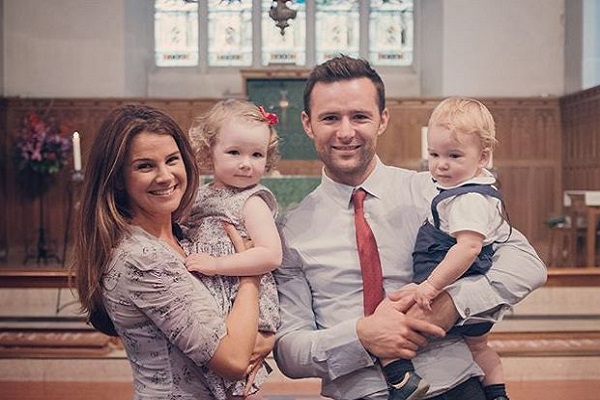 Harry and Izzy Judd never fail to warm our hearts with their family snaps. The doting pair are parents to two-year-old Lola and one-year-old Kit, who are by far two of the cutest kids ever.
Harry has been spending quite a lot of time away from home as he tours around the country with former Strictly Come Dancing contestants Aston Merrygold and Louis Smith on the Rip It Up tour.
Luckily, the dad managed to spend some quality time with his son and our hearts are melting over the photo he shared of their father-son day.
The former McFly drummer posted a photo of Kit in his buggy and we cannot get over how grown up his boy is.
"Coffee with Kit before I head to Bristol for Rip It Up," the dad captioned the snap.
The resemblance between him and dad Harry is uncanny. Just look at those eyes.
Fans couldn't help but gush over how grown up Kit looks in his cosy yellow coat.
"Your children are absolutely gorgeous," one wrote.
"Woah! He's so grown up. Gorgeous boy. X" another added.
Many fans just had to point out the similarities between Harry and his son: "He is the image of you Harry."
"He is such a gorgeous and happy little chap."
We're sure Harry is struggling with being away from his son and daughter for such a long time, but it only makes their time together more special.
The Rip It Up cast have been touring around the United Kingdom since September and the tour will run until October 31.