The office Kris Kindle is often the Christmas gift that people dread buying the most – trying to choose a present for a colleague that is thoughtful while remaining under a budget of €10 to €15 is not easy. However, Boots has come to the rescue with gifts that have not only made Secret Santa gifts easy but fun.
This year, whether your Kiris Kindle is the shy PA, the office glamazon or the guy in IT, Boots will help you Give a Gift That Keeps on Giving to all personalities in the office. These are gifts you can be proud to give and have opened in front of the entire company! These savvy Secret Santa ideas are all between €5 and €15 and will ensure that you can give a great gift to your coworker without breaking the bank this festive season.
For Male Colleagues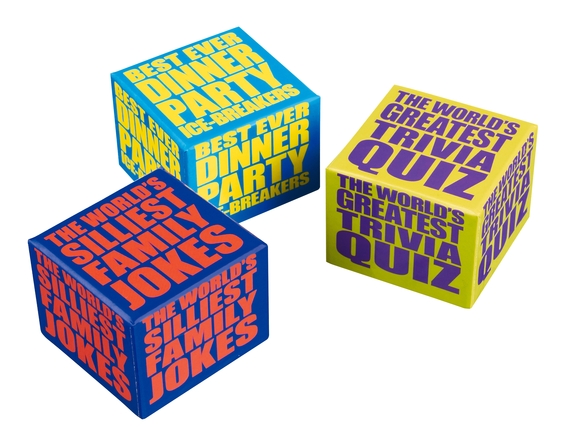 MINI TABLETOP GAMES, €4.75 EACH
For the family man who likes a laugh, this is the perfect gift of assorted silly family jokes, ice-breakers and trivia that everyone can enjoy over the holidays and throughout the year.
10-IN-1 HAMMER, €13
For the man in the office who likes to fix everything and is a DIY fanatic, this multi-tool hammer with a screwdriver, scissors, knife, pliers and more, this is the perfect gift.
INFLATABLE GUITAR, €13
The resident music expert in the office will love this inflatable guitar which will allow them to take their air guitar to a new level this Christmas and beyond. The inflatable guitar makes guitar sounds, too.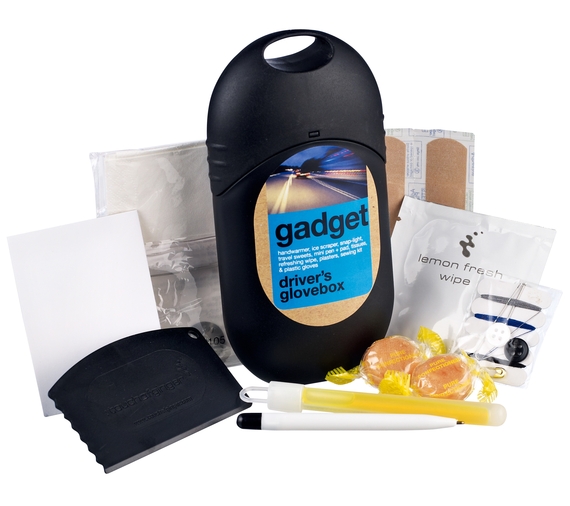 DRIVERS GLOVEBOX KIT, €10.50
For someone who goes on lots of car journey, or who is always having car trouble, this is the perfect gift. It has lots of handy items to keep in the car, including a handwarmer, ice scraper, snap light and refreshing wipe.
SATZUMA WEBCAM MAN, €15.50
For the IT guy who spends all day fixing everyone's computer problems, this flexible man is the ideal Kris Kindle. It can be bent into lots of different shapes to be placed just about anywhere around the computer, so his desk space can be a little more interesting.
BOTANICS MEN'S CLEANSING DUO, €9
The Botanics Men's Cleansing Duo is a great gift for the man in the office who is low maintenance but sill likes to look good. It will have him looking fresh over Christmas and well into spring.
For Female Colleagues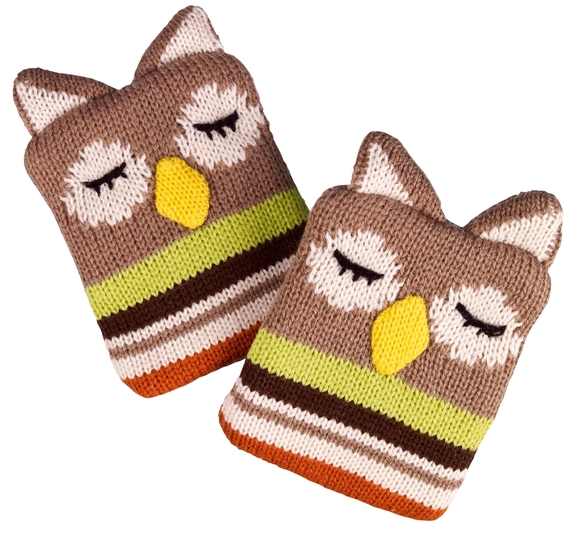 BISTRO BLEU SLATE PLACE SETTINGS, €13
For the office domestic goddess, this set of 4 heart-shaped, slate place settings is the perfect gift and will give her 2013 dinner parties an extra something special.
HANDWARMERS, €12.99 A PAIR
If your Kris Kindle likes to be outdoors, be it shopping or keeping fit, help to keep her mitts warm throughout winter with a pair of these cute owl, mouse or elephant handwarmers.
SOAP & GLORY CREAM AND SOAPER, €13
The lady in the office who is always on her computer will appreciate this super-moisturising liquid handsoap and handcream, in a cute sink-side rack, which will give her hands some TLC after all the tapping on the keyboard.
JOULES BATH FIZZES, €7.50
If your Kris Kindle is the office PA who is always running around the office organising everyone, give her the gift of relaxation. This set includes four egg-shaped bath fizzes, individually wrapped in soft tissue paper with unique Joules prints. Brilliant for relaxing in the bath after a long day.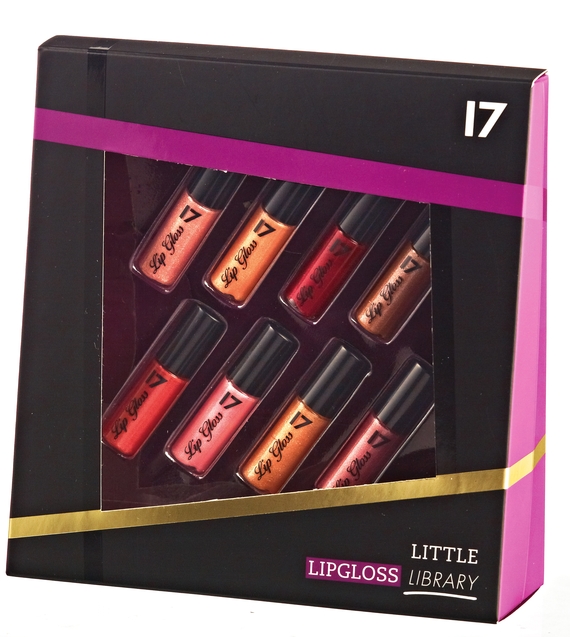 17 LITTLE LIPGLOSS LIBRARY, €7.50
The company glamazon will love these 17 Little Lip Gloss Library which will let her put on a new shade every day and an extra one for Friday night drinks with this selection of eight gorgeous little lip glosses.
NO7 THE NAIL COLLECTION, €13
For the woman in the office that is always well groomed, this gift will help her give her fingers a festive makeover with this No7 nail collection containing four Christmassy colours.