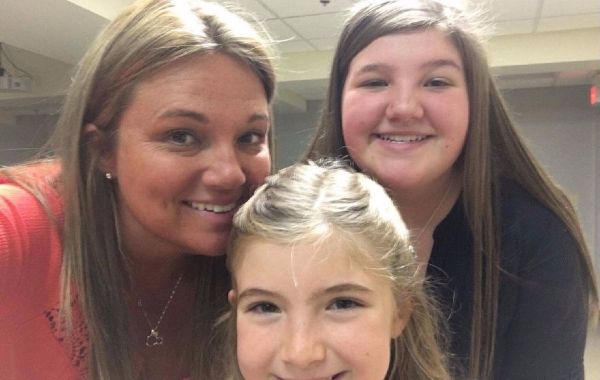 Last week, Brandie Weiler and her two daughters, Maddie, 12, and Mollie, seven, were headed to a theme park when they stumbled upon a car crash. Instinctively, Brandie pulled her car over, with the intention of helping the victims of the terrible collision.
While the mum-of-two was on the phone with the emergency services, Paul Salsman - the man who caused the car crash - approached Brandie's vehicle, with her two daughters inside, and tried to steal the vehicle.
Brandie spoke to Fox News, where she described the scene: "I could see him going toward the van, and I'm screaming."
Local police said that Paul Salsman walked over and climbed into the car with the two young girls, and that is when Maddie went into protective mode.
"I just went for it, nothing passed my mind except, 'He is a psycho and he needs to get out of the car'," the 12-year-old hero explained to Fox News.
It was reported that Maddie began punching the car thief, while screaming for help - while also putting the car in drive, because she knew he would not be able to start the engine and drive away.
"Once I saw Mollie out of the car, I yelled for Maddie to get out. She was too busy beating the guy to realise that her sister was out," Brandie explained.
Maddie's father also explained that he had previously taught his daughter to "kick, scream, bite, hit, gouge out their eyes, whatever you have to do".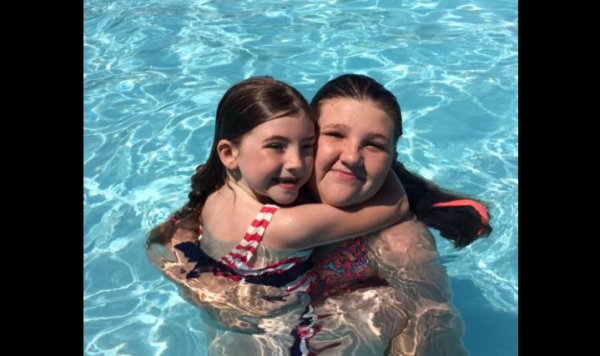 "I thought he was going to take us," seven-year-old Mollie said, but she was safe soon after her older sister took matters into her own hands.
Maddie, who is a dedicated horse rider, told her mum after the event that, "If I can control a 1,500-pound animal, then I was sure going to try to take care of him."
Paul Salsman was charged with three counts of felony car-jacking, felony hit-and-run, and driving under the influence of drugs. And, according to police, he tried to steal two other vehicles before they arrived.
What an amazing and brave little girl!