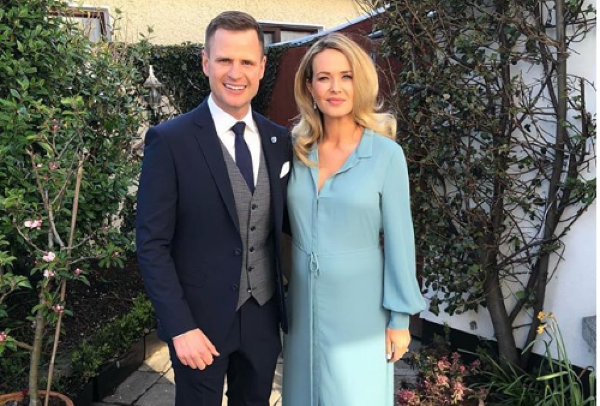 Aoibhin Garrihy has been active throughout her pregnancy, but that has not stopped the criticism around her exercise-related posts.
The actress could not escape the pregnancy police in April, after she posted a snap to her Instagram at the top of Ireland's highest mountain, Carrauntoohil, with her baby bump.
At seven months pregnant, the picture showed herself and her husband at the summit, but instead of praising her for her achievement, many people said the mum-to-be was being careless.
The advice did not relent there, as her yoga snap was branded 'dangerous' because it interferes with blood flow.
Speaking to Evoke.ie, Aoibhin confessed that she is the least 'mumsy' person out there but she has decided to let her own instincts guide her throughout her first pregnancy.
"The whole area of pregnancy and motherhood is a funny one. People are quite opinionated. The most interactions I've ever had on social media is people telling me what's right and what's wrong in pregnancy," she said.
"I just think it's important to look after yourself within limits and remember that pregnancy is not a condition. Everyone knows their own body and baby is boss so, whatever works, go with it."
Trusting her own body, Aoibhin is now training for the VHI Women's Mini Marathon in June, which would put her at the eight-month mark when she is running the 10km.
The actress is reportedly due at the end of the same month. The star said that she is looking forward to the run and it will feel good to get out there.
Pregnancy has not stopped her training plans for the mini marathon which includes a combination of gym workouts and park runs.
"I have been doing all the training for it and I am going to try to do it. I am not ruling it out. But I don't want to put pressure on myself so if the weather is good and I get a good night's sleep, then there will be a good chance," she said.