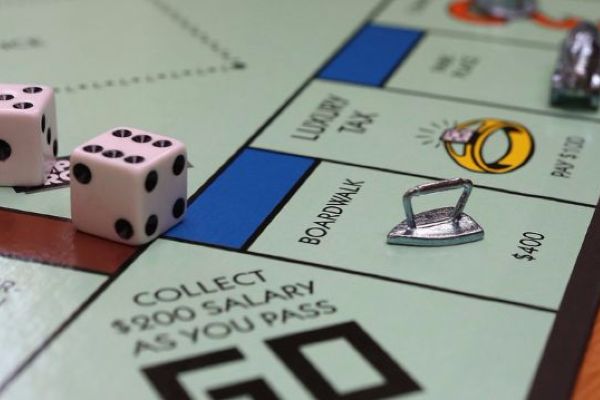 Monopoly may be one of the most contentious family board games. Deals are made, fights erupt, and boards are occasionally flipped out of frustration.
Well, if you've ever played the 82-year-old game we need you to stop right here and listen up. Do not pass go. Do not collect €200.
Apparently, all of us have been playing Monopoly wrong for our entire lives.
Usually, if someone lands on a property and doesn't choose to purchase it, gameplay continues. The next person rolls the dice, moves their piece, yadda yadda yadda.
A recent tweet brought to light a little-known rule that flips that idea on its head.
When someone lands on a propertyin #Monopoly & they don't buy it, IT GOES TO AUCTION for any player to buy.

IT. IS. IN. THE. RULES.

— Ruben (@AskRubenHow2Bet) 20 November 2017
A quick look at the rules confirms the Twitter user's shocking declaration.
The official rulebook states:
"Whenever you land on an unowned property you may buy that property from the Bank at its printed price. You receive the Title Deed card showing ownership; place it face up in front of you.

If you do not wish to buy the property, the Banker sells it at auction to the highest bidder. The buyer pays the Bank the amount of the bid in cash and receives the Title Deed card for that property. Any player, including the one who declined the option to buy it at the printed price, may bid. Bidding may start at any price."
So what are you waiting for? Let the bidding wars begin!
The rulebook still says you can privately sell a property you already own to someone else without an auction happening. The only stipulation is that you have to sell any buildings on the property (houses or hotels) back to the bank - for half the price they were originally purchased for.
Game night will never be the same after the revelation about auctioning off unowned property!
Were you aware of this rule, mums? Are your family members Monopoly fans?