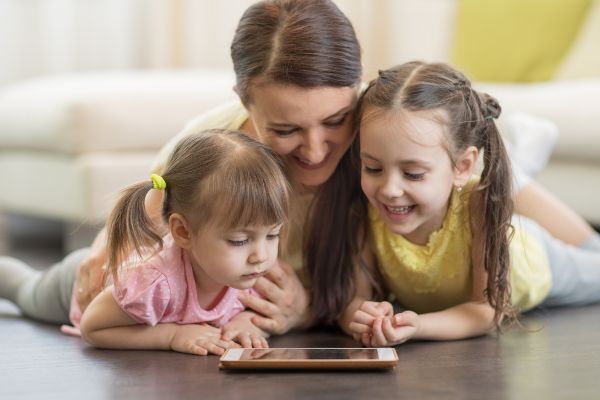 We know it's a task and a half trying to monitor the amount of time kids use technology. It's natural that they are drawn to iPads (and parents too, are often grateful for the distraction they offer!) but we all know the negative effects too much screen time has on them. We are a world with an ever-growing smartphone addiction and so, as parents, we are aware of the implications that come with exposing them to too much of this, from an early age.
With this in mind, and after Apple shareholders posted an open letter pushing Apple to address what is seen as a "growing public health crisis" of smartphone addiction in young people after they were accused of not doing enough to keep their technology safe for children, they have created a new page on their site that collects information about the company's family features and parental controls in one place.
The page shows parents how they can limit purchases their children make on their iPhones (very welcome to those that have seen a small fortune rack up when kids end up with their phones), track their children's locations and prevent their teens from using devices while driving.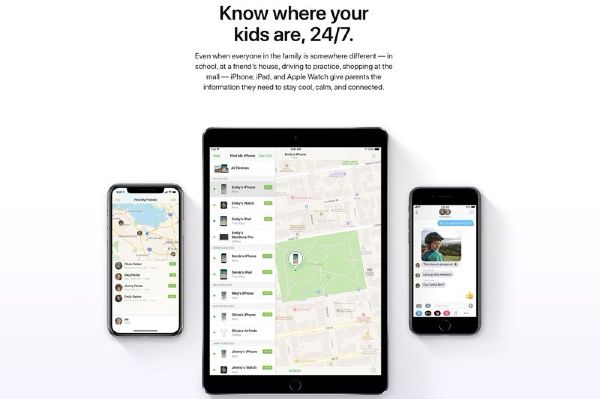 There is also the option to limit adult content on kids' devices and restrict browsing to only pre-approved websites. Apple's Find My Friends can also help track locations and issue alerts when children leave or arrive somewhere.
They have also listed iPhone's sleep monitoring function is listed on the page as a way to help "everyone in your family stay safe and be well." The page pointed out the Night Shift feature that adjusts a screen's lighting after the sun has set to help prepare people for bedtime, and it suggested turning on the Do Not Disturb function while children are doing homework.
While Apple did not address the primary concern, which is how to control and prevent children from getting addicted to their products - the creation of the page at least means they are aware of the increasing amount of young people that use their products - and the negative effects they can have on their mental health.
A German study last year found that older children often find themselves bored without their digital devices. 70 per cent could only amuse themselves for two hours without reaching for a phone. Researchers also noted a link between excessive phone use and frequently eating sweets, while experts estimated that 600,000 children show signs of smartphone addiction.
"A significant number of young people had problems to control their own internet use in a self-determined way," the study said.