When it comes to buying a festive outfit for the kids, it's hard not to get sucked into buying that pretty red dress or even that Christmas shirt. But, sadly, these pretty little outfits tend to only get worn a handful of times before they're too small. This year, why not invest in something that won't just look gorgeous on the big day, but will also take them right through the winter months, before being passed down to family members.
Aran jumpers are traditional Irish sweaters that for, some reason, delight tourists more than Ireland's natives!
The Little Yarn Company have a range of Arans that will look stylish and cosy this season.
The tradition started long ago on the islands of Aran in the Wild Atlantic Ocean, with The Little Yarn Company deciding to rework what was there to make them shiny and new and wondrous again.
They have the softest jumpers, socks, hats and cardigans all knitted using authentic Aran stitches but reinvigorated to make them comfy for little folk.
1. Handknit baby button crewneck, €49.95
A lovely little soft Aran jumper for babies with traditional cable or fisherman's rope stitches. Buttons up at the shoulder to make it easy to get Baby ready for voyages outside. Handknitted with 100% Merino wool.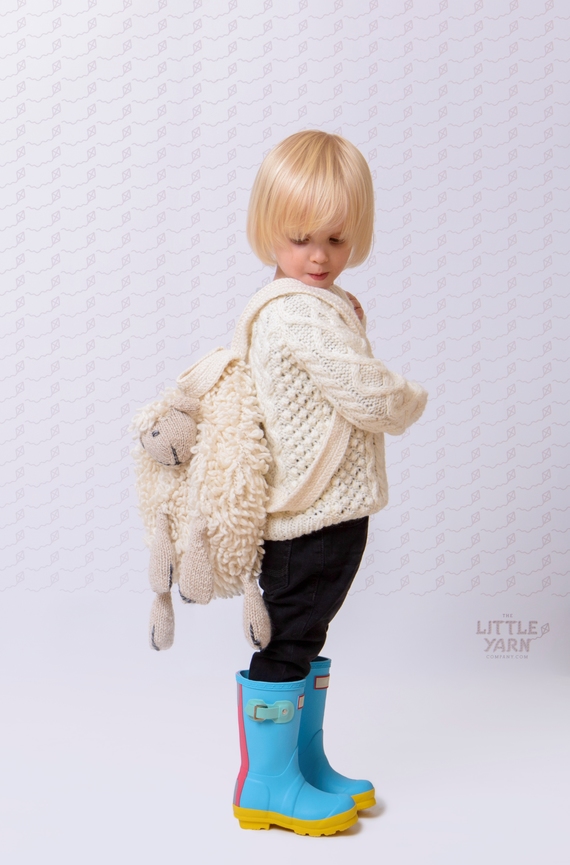 2. Aran sweater, €39.95
This soft patterned sweater is warm and soft and looks great with everything from jeans to floral dresses. It instantly makes every outfit snug and cold-proof with chunky Aran cable stitches in 100% Merino wool.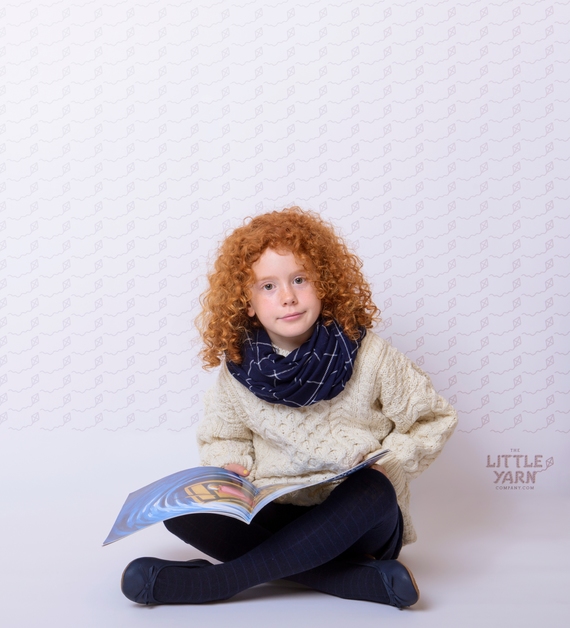 3. Handknit Aran sweater, €49.95
Team this unisex sweater, made with sweet Aran honeycomb and cable stitches, with a bright pair of leggings for a girl or a bow tie for a boy and enjoy the comfort of 100% Merino wool.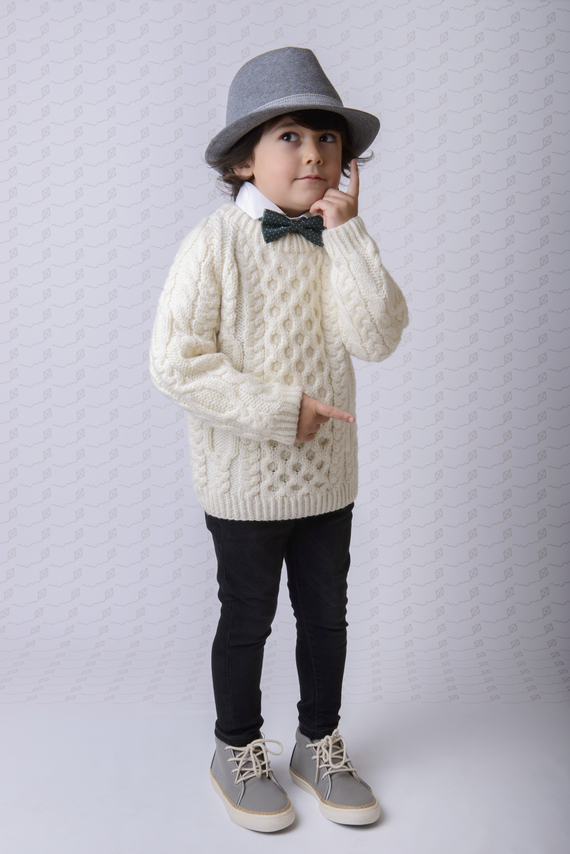 4. Handknit Aran cardigan with collar, €49.95
This dainty, button-up, Aran cardigan is handknitted using 100% Merino wool. With its soft, generous collar and long sleeves it allows for easy play and cosy warmth. The sweet design of cable and blackberry stitches mingling together are as cute as the child that wears it.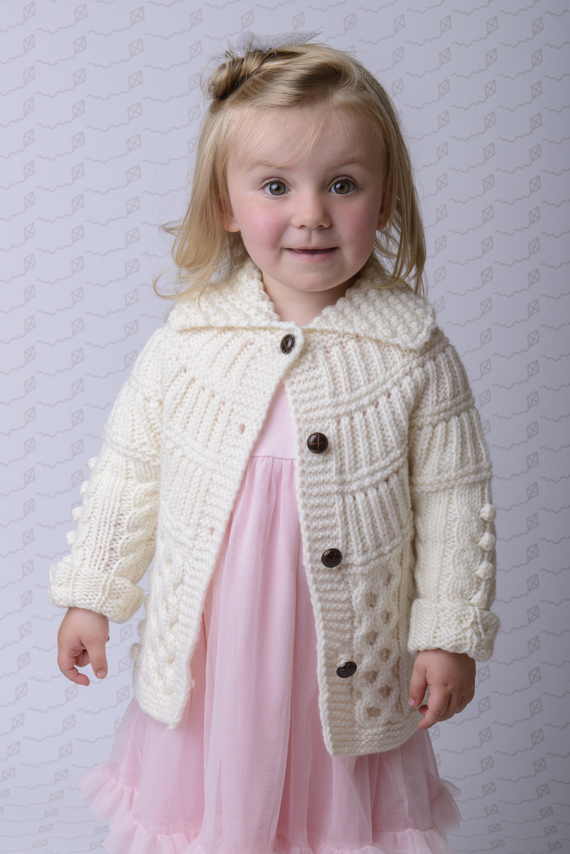 5. Aran sweater, €39.95
Inspired by ancient Aran and Irish heritage, this chunky sweater features a unique blend of intricate and irresistible cable and honeycomb stitching. A soft round crew neckline with long sleeve styling completes this adorable look and is sure to keep your child snug on cold days.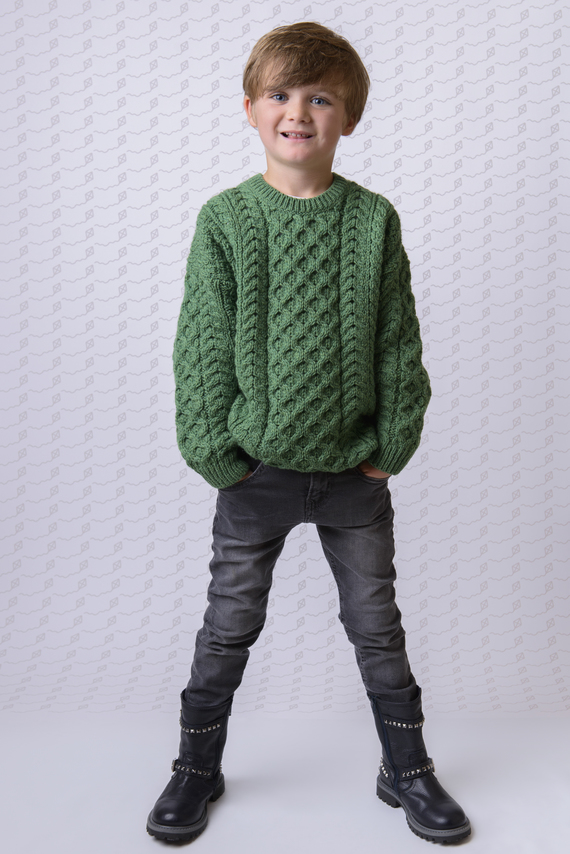 6. Handknit Aran sweater, €49.95
This is a great handknit jumper for kids who love to dress-up and head out. Sweet Aran honeycomb and cable stitches evoke the wildness of the Aran Islands and inspire adventures into the imagination. Team it with a tutu, bow tie or a pair of bright tights and enjoy the comfort and softness of 100% Merino wool.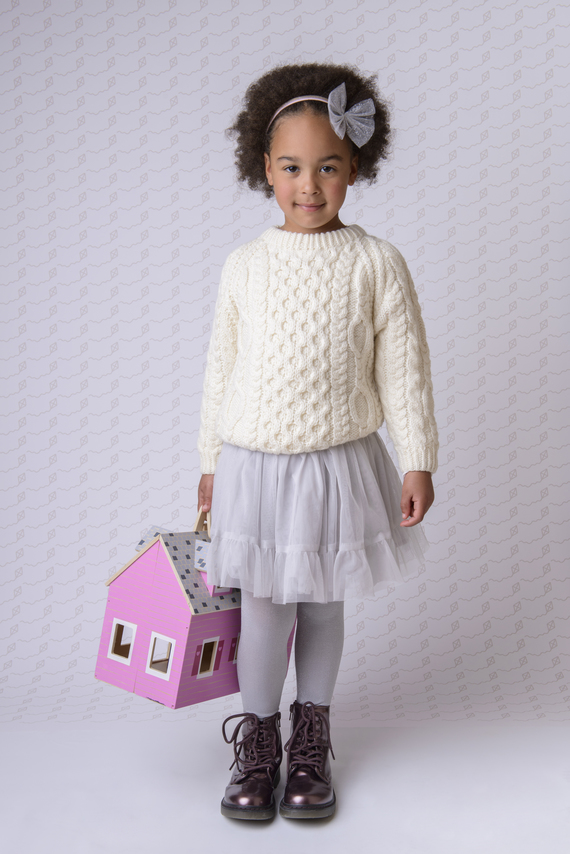 7. Hooded Aran zip cardigan, €49.95
Children will look so adorable in this beautiful hooded zip cardigan with kangaroo pockets. It can be worn by both boys and girls and is very stylish and practical. This Irish Aran garment is hand-finished and can be worn with comfort and ease - a great Irish sweater that will provide plenty of warmth.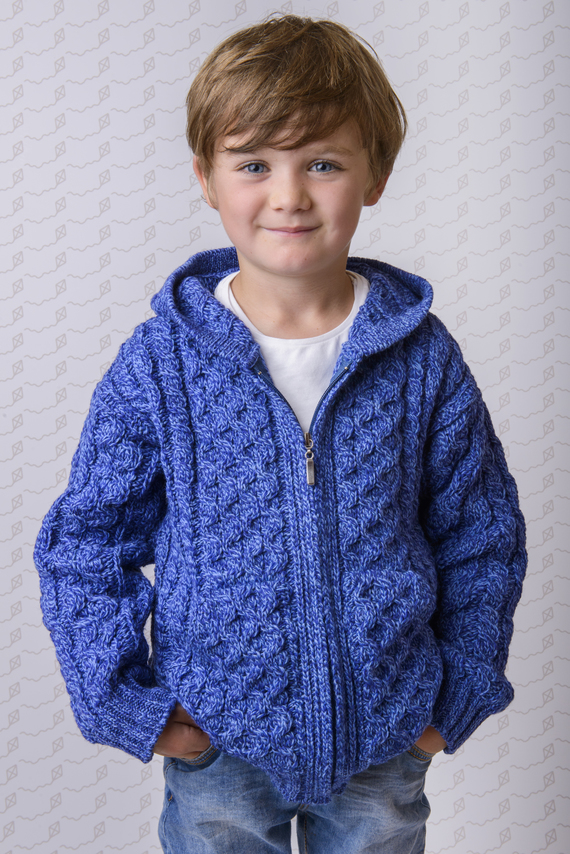 8. Handknit baby booties with bow finish, €25.95
Teeny toesies will thank you for these little booties with bows on top. Handknitted with 100% soft Merino wool.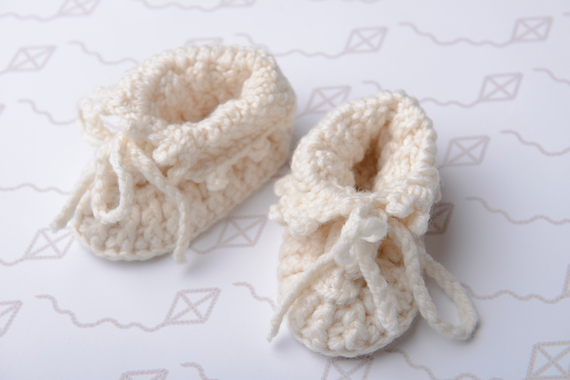 9. Handknit baby side fastening hoodie, €49.95
Supremely soft for babies and toddlers with a side-opening, button shoulder - simply lift up its snug little hood if it gets chilly out there, Handknitted in 100% Merino wool, it also has a gorgeous mix of the Aran Diamond and Blackberry stitches.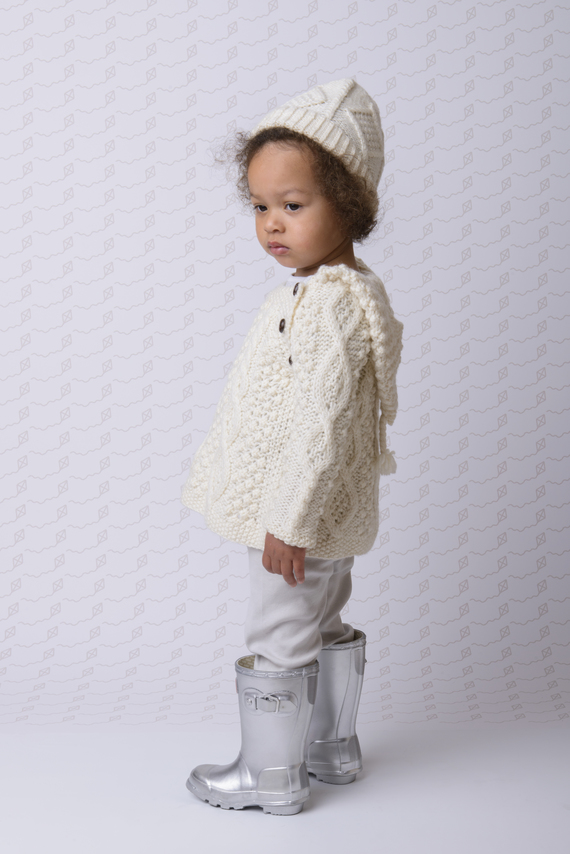 10. Pom Pom handknit scarf, €29.95
Wrap this warm 100% Merino wool pom-pom scarf around you and even in cold weather, the fun doesn't need to stop.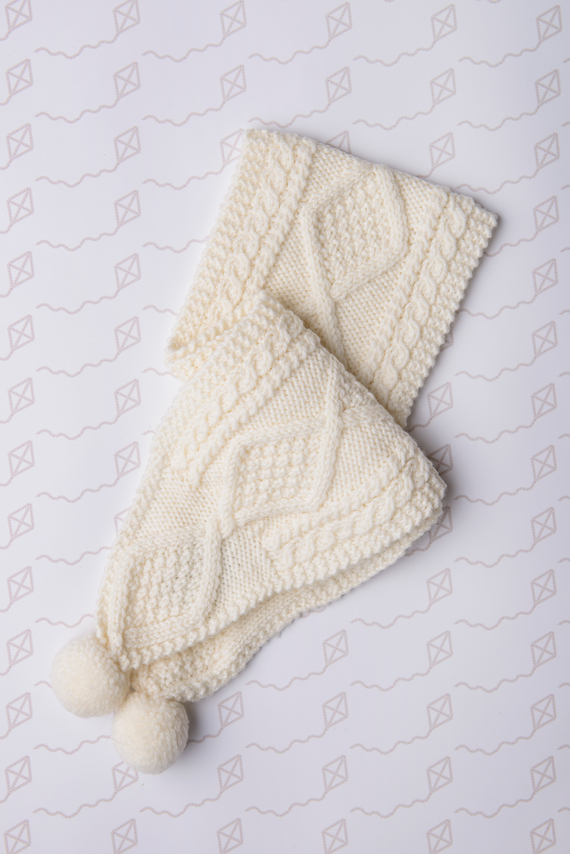 The Little Yarn Company
is an online company based in Kerry; their inspiration for each piece of clothing is the ever-evolving landscapes of the Aran Islands themselves.