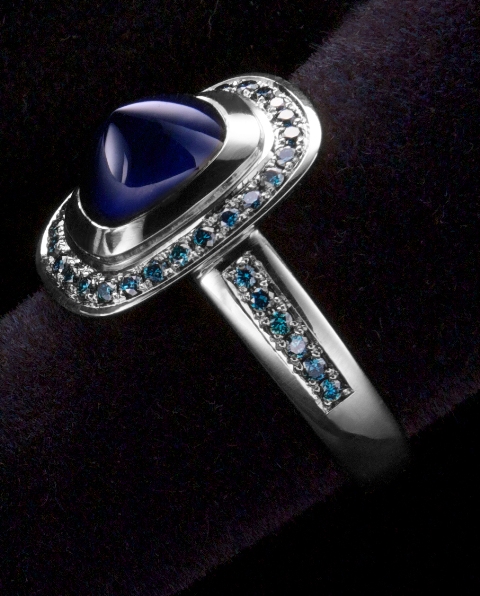 It's a leap year and if you have been waiting for your man to pop the question, you might want to take a leap this February 29th and propose yourself as it's the one day that women can get on one knee and propose, according to Leap Year tradition.
PopCap Games, creator of the sparkling and brilliantly engaging Bejeweled videogame, are encouraging women to pop the question with a one-of-a-kind diamond and sapphire Bejeweled-inspired ring worth €6,000 to be awarded to the most romantic woman in the UK and Ireland.
PopCap has commissioned British jewellery designer Ben Day, who has created jewellery for some of Hollywood's top stars, to create a bespoke ring inspired by Bejeweled. The result is this amazing sapphire and diamond ring, featuring 40 blue diamonds surrounding a spectacular blue sapphire set in 18ct white gold.
PopCap want to hear your story of how you did something really special to secure the heart of Mr. Right. The competition runs until Thursday, February 23rd, and can be entered via
Cosmopolitan.co.uk
or
Handbag.com
. Enter your own romantic story in 50 words or less and answer a simple question on Bejeweled. The winner will be announced on the websites by 6pm Friday, February 24th. Five runners-up will receive a Bejeweled goodie bag.
Good luck to all you loved-up ladies!