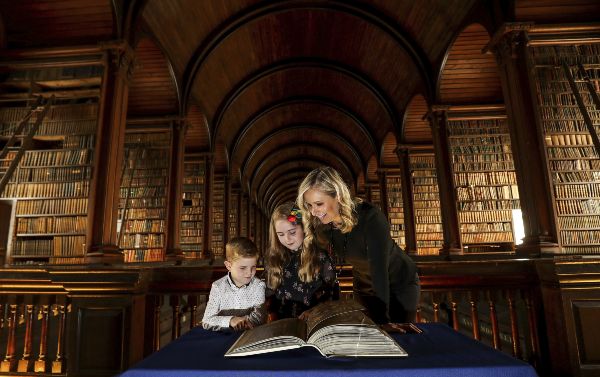 As if we needed another excuse to encourage the kids to get creative, there is a competition coming up that will get them to think outside the box - or should we say, book.
If you want your little one to display their inner mini Picassos, why not tell them to sharpen their pens, pencils and crayon's and have them submit those masterpieces in the 2018 Book of Kells Creative Competition?
Now in its second year, the Book of Kells Creative Competition - run by Trinity College Dublin - is open to all kids in primary and secondary schools around the country as well as adults, under two competition categories - one that centres on art and the other that wants to see entrants' way with words.
This year's theme is the animals of the book of Kells. It also means you have another reason to visit this historical attraction with the family and brush up on your knowledge before you start to get creative!
The first category is an art competition, which invites participants to share a modern and innovative drawing, sketch or painting inspired by the scribes' use of images of animals. The second category is writing, and this competition invites participants to write a poem or short story also centred on the animals in the manuscript.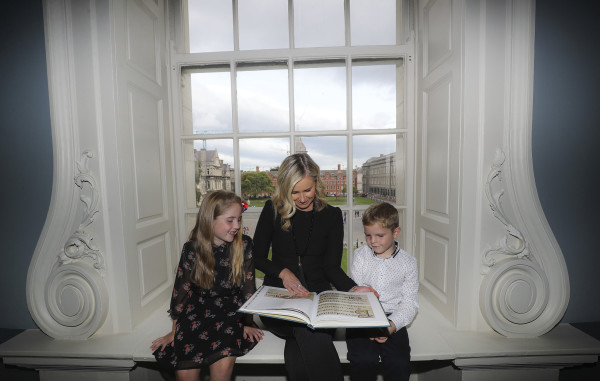 RTE News Anchor and Presenter, Sharon Ní Bheoláin, will be joining the judging panel. A Trinity graduate of Irish studies, Sharon will join a panel of judges that include Senator Lynn Ruane and Dr Rachel Moss, Associate Professor, Head of Department, Department of History of Art and Architecture, and Helen Shenton, College Librarian and Archivist.
There is a range of fantastic prizes to be won in each category for individuals, schools and clubs and societies including cash prizes, VIP trips, certificates of merit and a special invitation to the awards ceremony in Trinity College Dublin, which will take place on the iconic campus in January 2019.
Entries are open until November 30th, 2018. See HERE for more information.