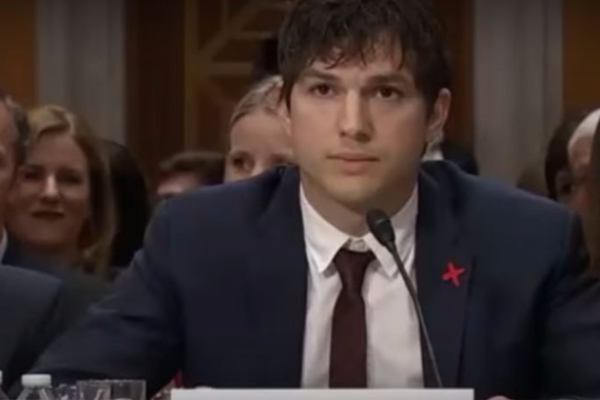 Ashton Kutcher made an emotional address on the subject of child trafficking to the Senate Foreign Relations Committee yesterday.
The actor is a co-founder of Thorn, an anti-human trafficking organisation which builds software to fight child sexual exploitation.
During his speech, Kutcher's voice cracks as he describes meeting victims of sex abuse and exploitation.
#AshtonKutcher Speaks About #HumanTrafficking On Capitol Hill - CBSN Live Video - CBS News https://t.co/mzx9n8u9mj… pic.twitter.com/NkJl8MRyp8

— Karen Levian (@LevianLegal) February 16, 2017
"I've been on FBI raids where I've seen things that no person should ever see", the actor said.
"I've seen video content of a child that's the same age as mine being raped by an American man who was a sex tourist in Cambodia."
The dad-of-two made the emotional plea in an attempt to acquire funding for Thorn, who supplied a number of agencies with their beta software.
This morning #AshtonKutcher gave an emotional testimony discussing child trafficking at Senate hearing. Pray for our world. (via @cbsnews) pic.twitter.com/x4rIv8i68I

— B. Scott (@lovebscott) February 15, 2017
So far, the tool has aided 4,000 law enforcement officials in 900 agencies, according to The Independent.
In just six months, Thorn has already identified over 6,000 trafficking victims, 2,000 of whom are underage.
Hopefully the organisation will get funding to continue this vital work.