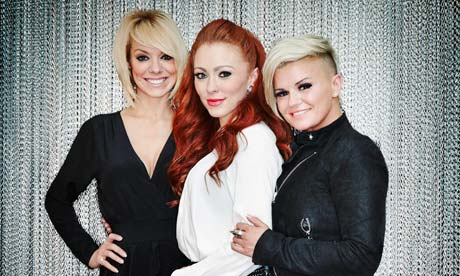 In an effort to fight off
postnatal depression
, 32-year-old Atomic Kitten singer Natasha Hamilton announced that she is planning to eat her placenta after giving birth.
Natasha is currently pregnant with her fourth child, but her first with current partner Ritchie Neville, a member of the band Five.
She wrote about her plans to eat her placenta in a blog post, saying she will have it made into pills to take every day.
"I initially felt pretty squeamish about it all, but once I heard the benefits for the mum I really wanted to do it," Natasha explained.
"For those of you who haven't heard about it, it is where your placenta is taken away after birth, it's dehydrated and ground into a coarse powder and then placed into small capsules to be taken as a daily supplement."
"I was told this would help replace lost hormones more quickly, help to fight against post-natal depression (PND) and also boosts milk supply." She continued.
"As I've suffered with severe PND in the past and struggled with getting a good milk supply, I will take anything harmless if it prevents me getting PND again."
While Natasha is clearly on board with the idea, there is little evidence that eating placenta is in any way beneficial.
The practice is highly disputed in the scientific community, and very little research has been done on the issue at all.
The practise of turning placenta into pills may be stopped however, as the European Food Safety Authority (EFSA) has ruled placenta as a "novel food", meaning it cannot be marketed.
This won't stop mums eating their own placenta if they want, but rather prevent companies from processing or selling it.

"The EFSA is trying to class it as a "novel food" and in the process taking away our rights to nourish ourselves with something that has come from our own body", Natasha raged in her post.
She is determined to follow through with her placenta pill plan, and has vowed to appeal the EFSA decision.
"I have followed this story closely and signed a petition with change.org that IPEN have issued along with a lengthy dossier to the EFSA and they are now awaiting a response on their final decision."