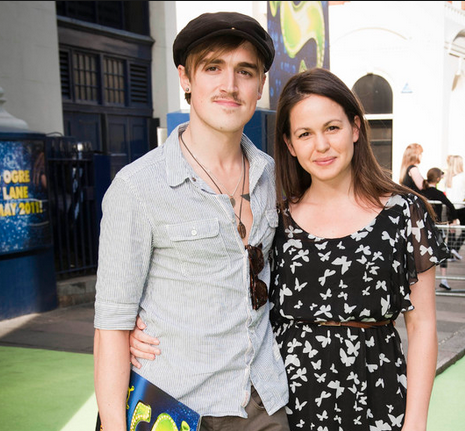 One of the cutest couples in the world of pop, McFly's Tom Fletcher and adorable wife Giovanna, welcomed son Buzz into their lives last March and who could forget the touching time lapse video the married pair made documenting Giovanna's pregnancy? Might another video be in the works?

"Not right now, says Giovanna, 29. "But yes, we want a big family and we've never been shy of saying that. I definitely see lots and lots of kids in our future." Commenting on the effect Buzz has had on the Fletcher/ Falcone family dynamic, she says: "I think whenever a child is born into a family, it makes you reassess your behaviour and it makes you want to be the best person you can be."

It seems the change, however, hasn't just affected proud parents Tom and Giovanna! Buzz's uncle, TOWIE star Mario Falcone, is particularly protective admits the proud mum. "He's a really amazing uncle. He keeps telling my mum and dad when they do things wrong!"

Giovanna reveals that her and Tom's family will feel complete with three kids. Oooh, two more gorgeous vids to look forward to. We can't wait!