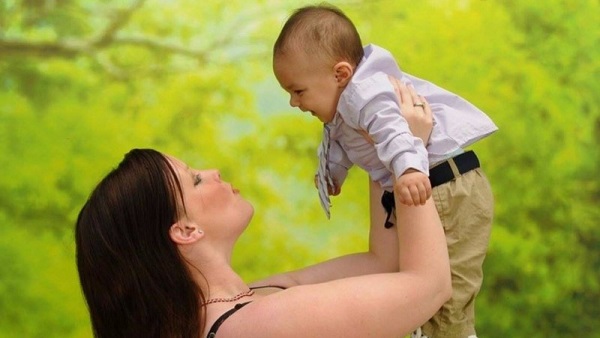 Ask any mother, and she will tell you that when it comes down to choosing between her own safety and that of her baby, her little one will always come first.
This was certainly the case for brave Texan Jennifer Duncan, who saved her baby's life this week with a selfless gesture.
According to local news outlet KTLA, 23-year-old Jennifer was driving to day care with eight-month-old son Daniel when she was involved in a 'minor' crash. After getting out of the car with her son, she waited beside her vehicle for help, on the bridge.
A kind passer-by then stopped and parked her car so as to shield Jennifer from oncoming traffic. But when a passing car rear-ended that vehicle, all three – Jennifer, Daniel and the other driver – were sent flying off of the bridge.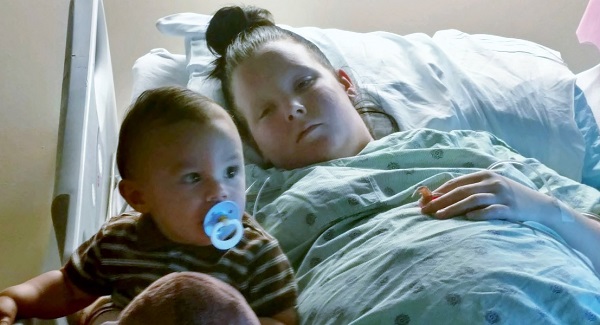 The trio fell a terrifying 30 feet and landed on the street below, leaving the two women 'severely' injured.
Daniel, however, escaped the fall with just a scratch – and all because, with her first thought being of her son's survival, Jennifer 'created a human cocoon' around him and shielded him from the impact of the fall.
While the other driver is said to be in good condition now, Jennifer suffered a shattered pelvis and internal injuries. She also had her leg severed below the knee.
A GoFundMe page (link here) has now been set up to help Jennifer pay the cost of her mounting medical bills.
We're thinking of this courageous mum, and we're wishing her all the best with her recovery.
SHARE to spread the word of Jennifer's incredible gesture.