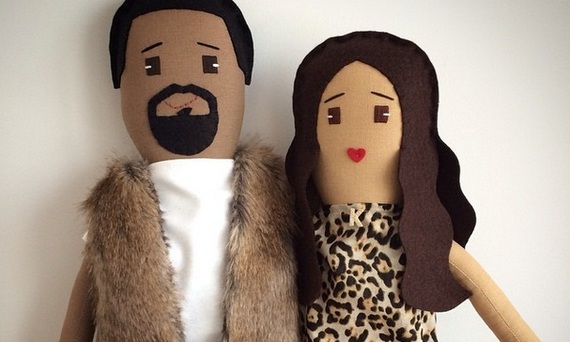 It was discovered over the weekend that the baby who has everything, really does have absolutely everything – including dolls in the image of her parents.
The Kimye dolls, made by Celine Dolls, were posted on Instagram by auntie Khloe Kardashian, who revealed the mini Kim and Kanye that North plays with.
Simply captioned 'West' - the two dolls are pictured sitting on a little wooden benche with North's names colourfully printed on it.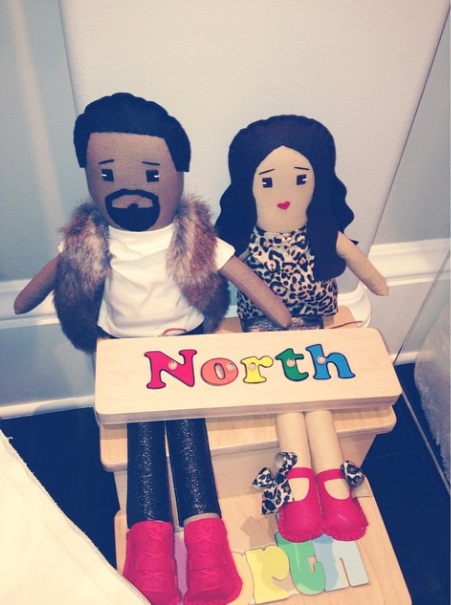 Celine Dolls were inundated with requests after the photo went up, and took to their own Instagram to tell us more.
"Since @khloekardashian's post, people have asked a few things: Mini Kanye is wearing a faux mink vest and slightly shiny distressed faux leather pants. And yes, Mini Kim has hips!"
Celine Dolls also revealed another adorable fact – North has a doll of herself too! Every little girl love to play 'house' with her dolls, but North may have the best game of all with her dolly family.