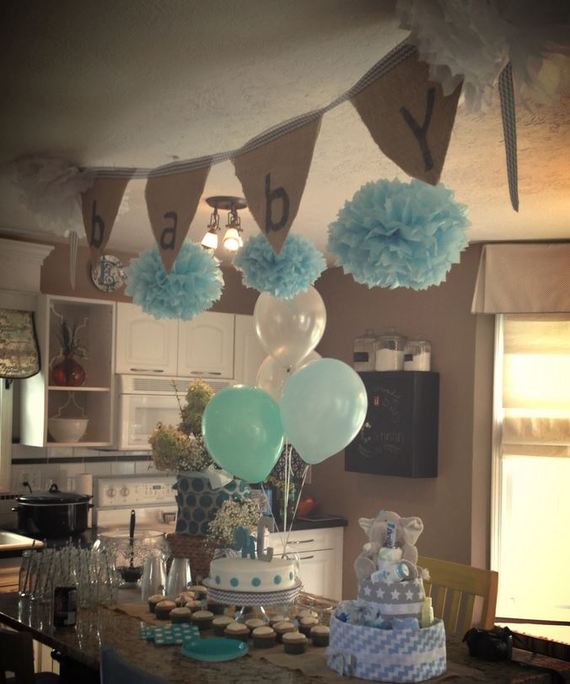 This adorable baby shower is perfect if you are just looking to have a few friends over for a low key lunch.
The baby blue, turquoise and white colours used throughout are perfect if mum is expecting a little boy. But, if a little girl is on the way, you can keep the same style and just swop the baby blue colour for baby pink.
The simple decorations would help to keep costs down and if you are feeling creative you can even try to make them yourself. The adorable baby elephant used on both the cake and the gift really add to the sweet baby style.
Expectant mums are likely to be tired in the last few weeks, so would probably appreciate a small party.